Sea buckthorn juice for the winter through a juicer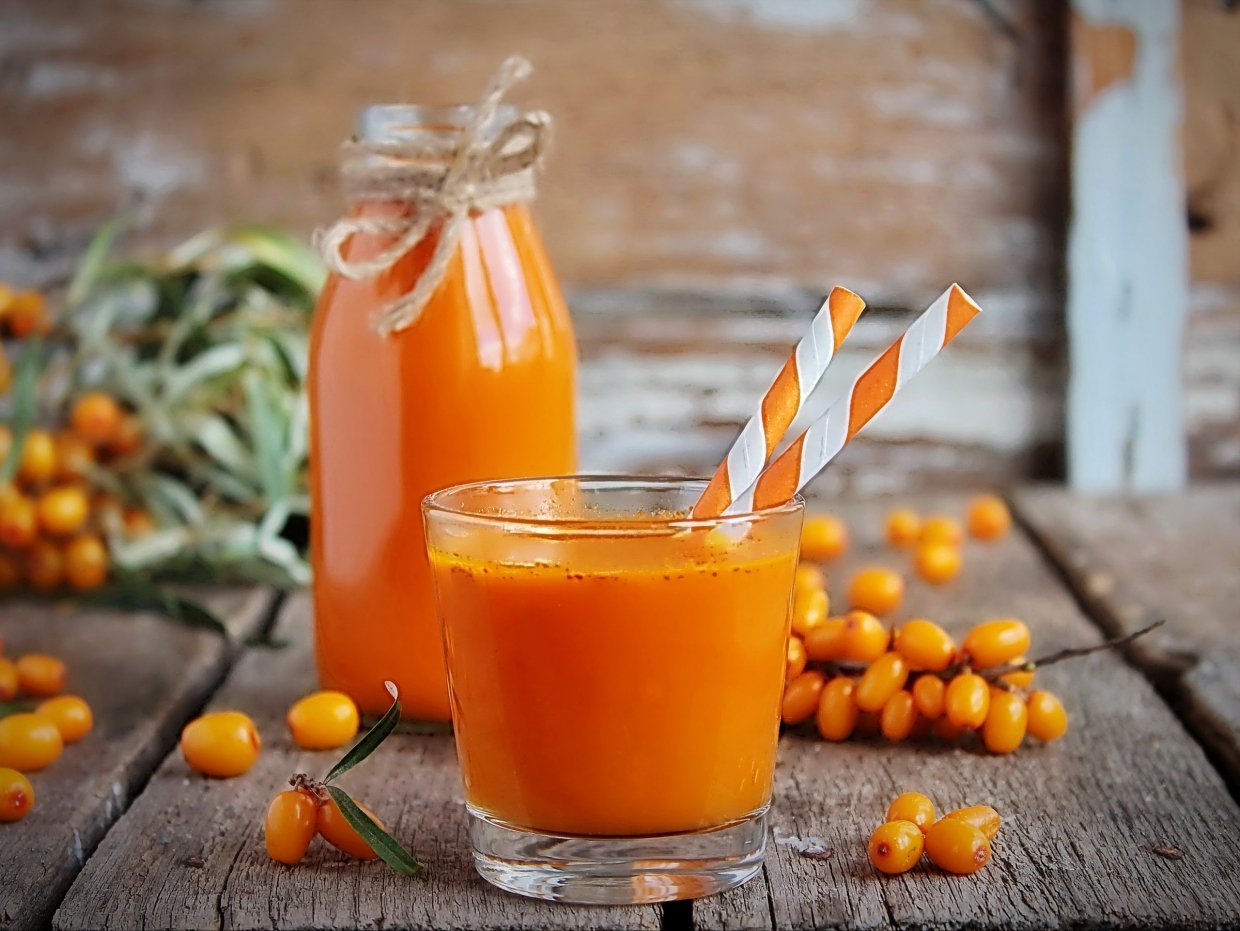 Did you know that sea buckthorn should be harvested after the first frost? Prepare a healthy juice from this unique berry, because it contains vitamins, minerals and valuable organic acids. Fragrant multivitamin juice you will definitely like
Step by step cooking recipe
Cut the sea buckthorn from the branches, sort it out, rinse under running water and put it in a colander.
Pass dried berries through a juicer. Do not throw away the resulting cake – you can cook fragrant compote from it.
Pour sea buckthorn juice into a cooking pot, add sugar and heat over low heat until sugar dissolves.
Pour hot juice into a pre-sterilized jar, cork, turn upside down and leave it to cool completely. I advise you to store the cooled sea buckthorn juice in the refrigerator.
#Sea #buckthorn #juice #winter #juicer