Sea buckthorn tea – a simple and delicious recipe, how to cook step by step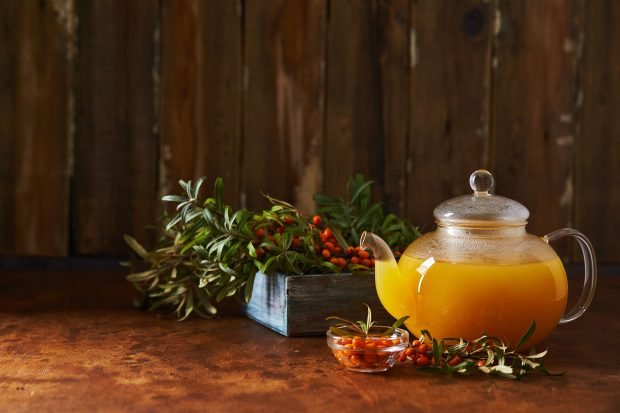 Irina Burakova, stock.adobe.com
Delicious, slightly tart, moderately sour, sea buckthorn tea is a real "vitamin bomb" for immunity during the season of colds and viral diseases. To make the drink especially tasty, I advise you to use berries picked after the first frost.
Step by step cooking recipe
Carefully remove the sea buckthorn from the twigs, rinse with cold water and pat dry, then place in a saucepan. Crush the berries with a crush or fork so that the skin bursts and the sea buckthorn gives juice.
Pour the berries with 700 ml of hot boiled water and bring to a boil over medium heat. Remove the saucepan from the heat, cover with a lid, wrap and let it brew for 10 minutes.
Using a tea strainer, pour the slightly cooled sea buckthorn tea into the teapot.
Add honey and enjoy a bright, healthy drink.
#Sea #buckthorn #tea #simple #delicious #recipe #cook #step #step