Sea buckthorn with honey and lemon for the winter without cooking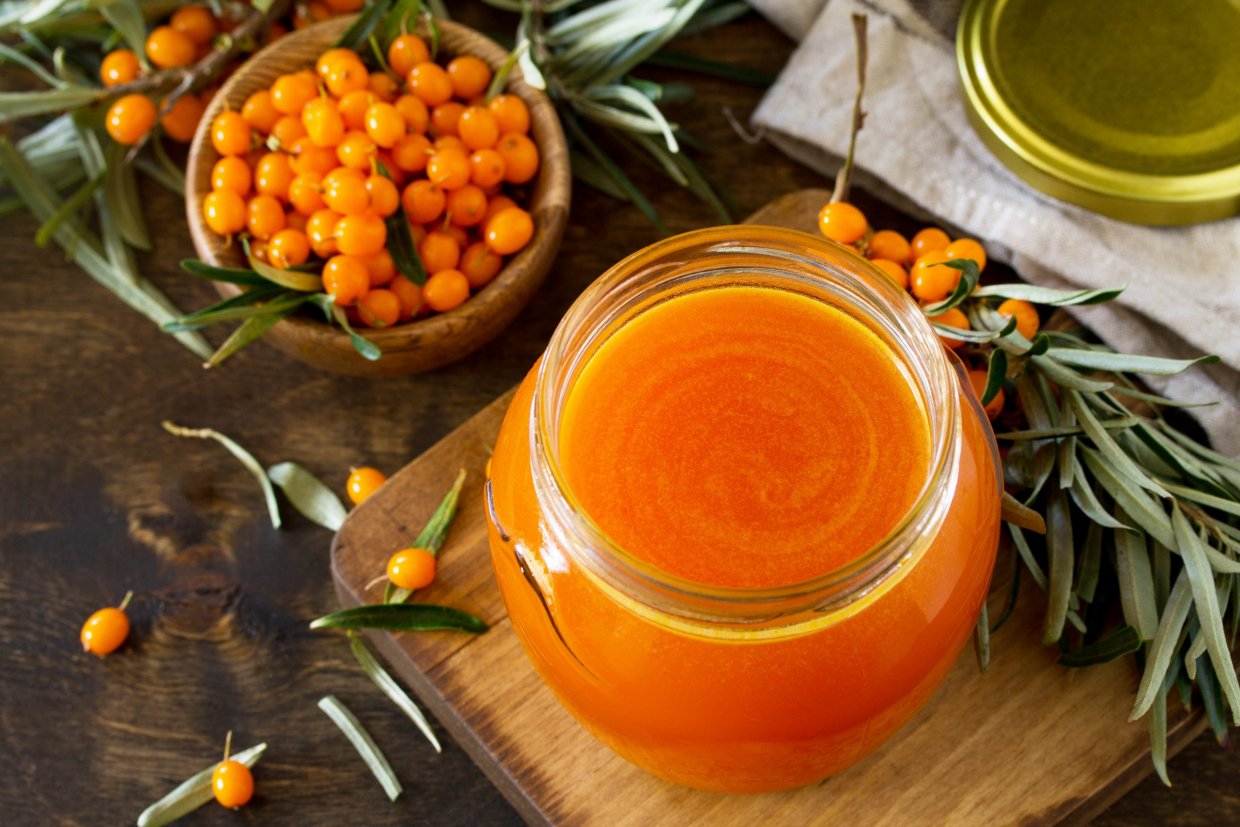 There are not so many sea buckthorn blanks, but they are all time-tested. I share the recipe for this healing delicacy, which was used by my grandmother. Add fragrant berry to tea to maintain immunity in the autumn-winter period.
Step by step cooking recipe
Separate the berries from the twigs, rinse and dry with paper towels.
Place the dried berries in a blender bowl and chop. You can also use a meat grinder.
Mix berry puree with honey.
Rinse the lemon in hot water, cut into thin slices, remove all the seeds so that the workpiece does not taste bitter, also chop in a blender or pass through a meat grinder.
Mix the lemon mass with berry puree with honey, transfer to a clean half-liter jar prepared in advance and twist. Store sea buckthorn with lemon and honey in the refrigerator.
#Sea #buckthorn #honey #lemon #winter #cooking