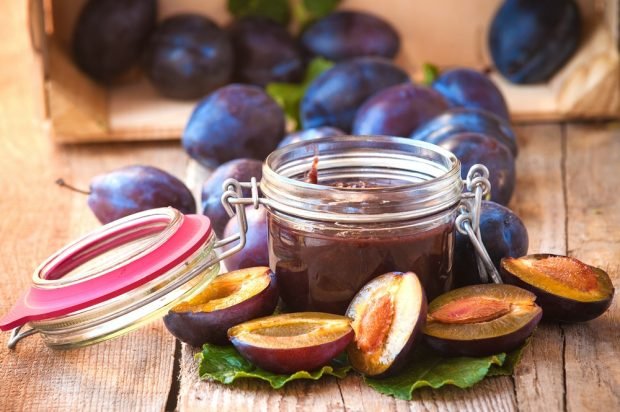 If you prefer a smoother jam, especially pitted jam, check out this excellent plum recipe. It is also very simple – a minimum of effort on your part. Plum is generally good for such preparations due to the high content of pectin.
Step by step cooking recipe
Break the plums into halves, sprinkle with sugar and leave for a couple of hours or overnight.
Bring the workpiece to a boil and cook for 20-30 minutes over low heat until the desired consistency.
5 minutes before the end, add cinnamon and lemon juice.
Roll the jam into sterile jars.
#Seedless #plum #jam