Seedless sultana grape jam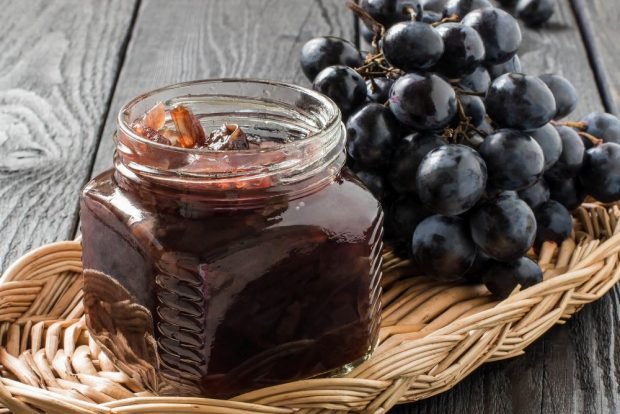 13smile, stock.adobe.com
Kishmish is known to many as a sweet and fragrant grape variety. In addition, it surprisingly does not lose its beneficial properties during the heat treatment process. Cook appetizing kishmish grape jam and support your body all winter long!
Ingredients
Grapes (raisin) –




2

kg

Sugar

–


500

Mr

Lemon acid

–


on the tip of a knife

Water

–


300

Jr
Step by step cooking recipe
Remove the grapes from the brushes, rinse well and put in a saucepan.
Sprinkle with sugar and leave for 2-3 hours.
Pour in water, boil for 10 minutes over low heat, remove from the stove and put aside to cool.
Put the pan back on the fire, boil for 7-10 minutes after boiling and cool.
Bring the mass to a boil for the third time, add citric acid and boil for 10 minutes. Fill jars with hot jam and roll up.
#Seedless #sultana #grape #jam