Shortbread apple pie recipe with photo step by step
Step 1: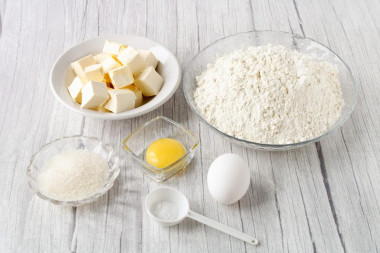 How to make shortbread apple pie? Measure out the items you need. Butter must be cold.
Step 2: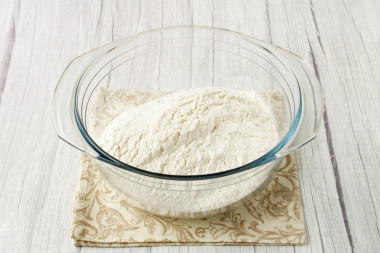 Mix flour with baking powder and sift. It may take you more or less flour, focus on the consistency of the dough.
Step 3: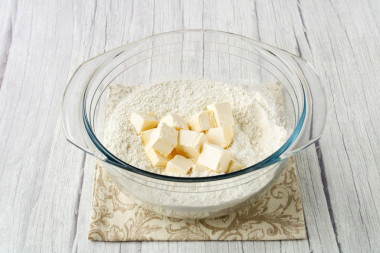 Add cold diced butter to the flour.
Step 4: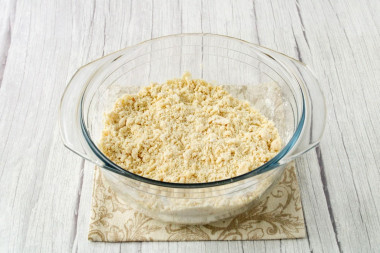 Grind everything with your hands to get a crumbly crumb.
Step 5: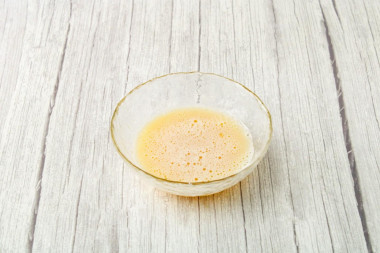 Beat the egg and yolk with sugar with a fork or whisk until smooth. Be sure to wash your eggs before use, as even seemingly clean shells can harbor harmful bacteria. The dough is moderately sweet. If you want it sweeter, increase the amount of sugar.
Step 6: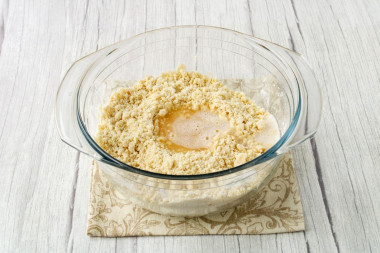 Pour the egg mixture into the sand mass. Stir quickly. It is not necessary to knead the dough for a long time.
Step 7: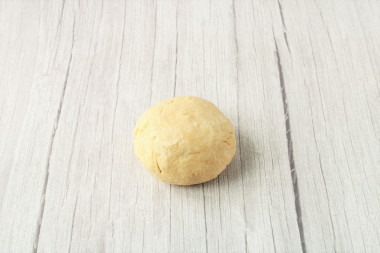 The dough is smooth and soft. Divide the dough into 2 equal parts, wrap in cling film and refrigerate for half an hour.
Step 8: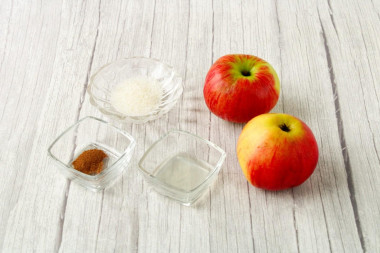 Prepare the pie filling. Apples are suitable both sweet and sweet and sour.
Step 9: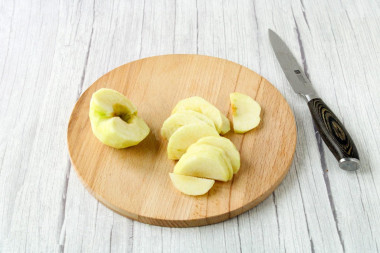 Wash apples, dry, peel and seeds. Cut apples into medium-thick slices.
Step 10: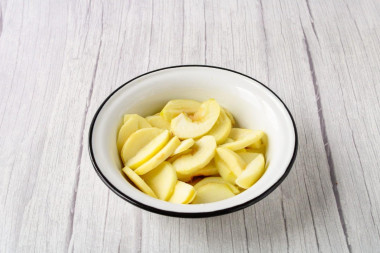 Sprinkle prepared apples with lemon juice so that they do not darken, mix.
Step 11: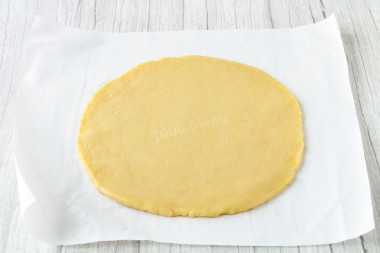 Roll out one part of the dough on parchment into a round layer 0.5-0.7 cm thick. My diameter turned out to be about 22-23 cm.
Step 12: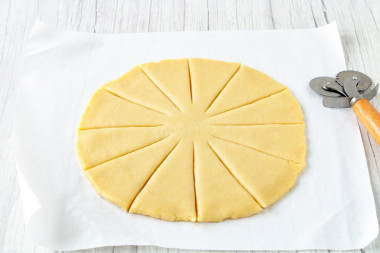 Roll out the second part of the dough in the same way. Cut the round layer into 12 sectors without reaching the center.
Step 13: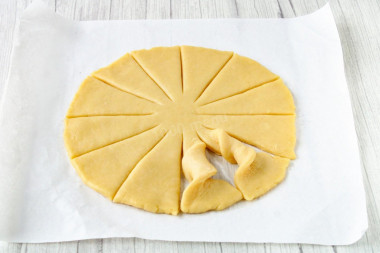 Twist each sector of the dough twice. Be sure to wrap the pieces of dough in one direction.
Step 14: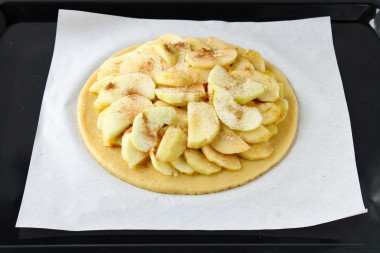 Lay the apple slices on the rolled out cake, leaving the edges free. Sprinkle each layer of apples with sugar and cinnamon. Add sugar to taste depending on the sweetness of the fruit. If you don't like cinnamon, don't add it.
Step 15: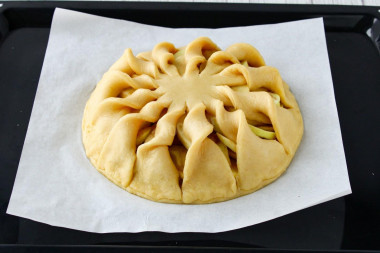 Carefully transfer the rolled dough over the filling. Press the ends of the curls to the base of the cake.
Step 16: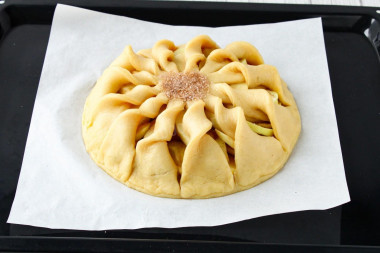 The middle can be sprinkled with cinnamon mixed with sugar.
Step 17: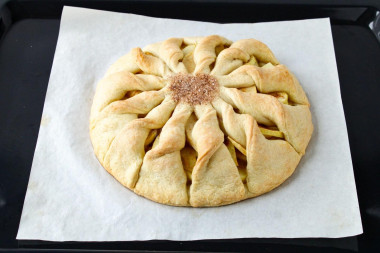 Bake the cake in an oven preheated to 180 C for 25-30 minutes. Determine the time and mode of baking, focusing on the features of your oven. Do not overcook the cake so that it does not dry out. The blush should be light.
Step 18: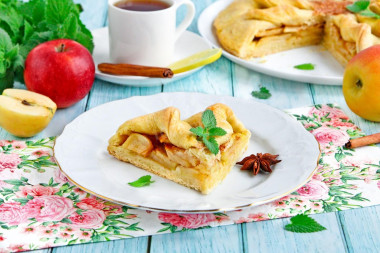 Cool the finished pie, cut into pieces and serve. Enjoy your meal!
#Shortbread #apple #pie #recipe #photo #step #step