Spaghetti with walnuts and anchovies: simplicity and flavor at the table!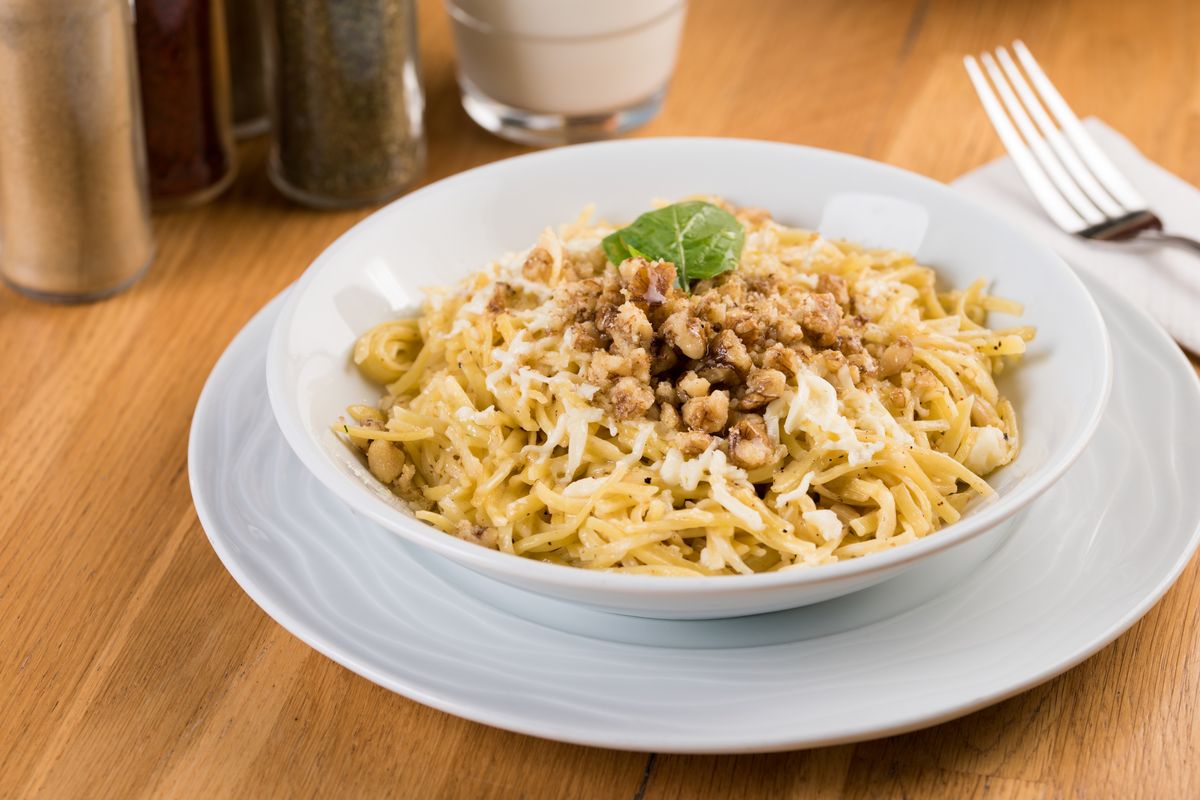 Spaghetti with walnuts and anchovies is an original first course and so easy to prepare that it will amaze even you who are cooking.
Spaghetti with walnuts and anchovies are very quick to prepare, and so easy to put on the table that they can only be a success, whatever the experience of those who cook them. The ingredients of the seasoning are very tastyso the only salt you need to use is the one for cooking the pasta, and even in this case, don't overdo it.
Anchovies, both salted and in oil, tend to melt when poured directly into hot oil, proving to be a perfect ingredient capable offlavor any sauce. To help them, turn them in the oil with a kitchen spoon, possibly silicone, which is more hygienic than wooden ones.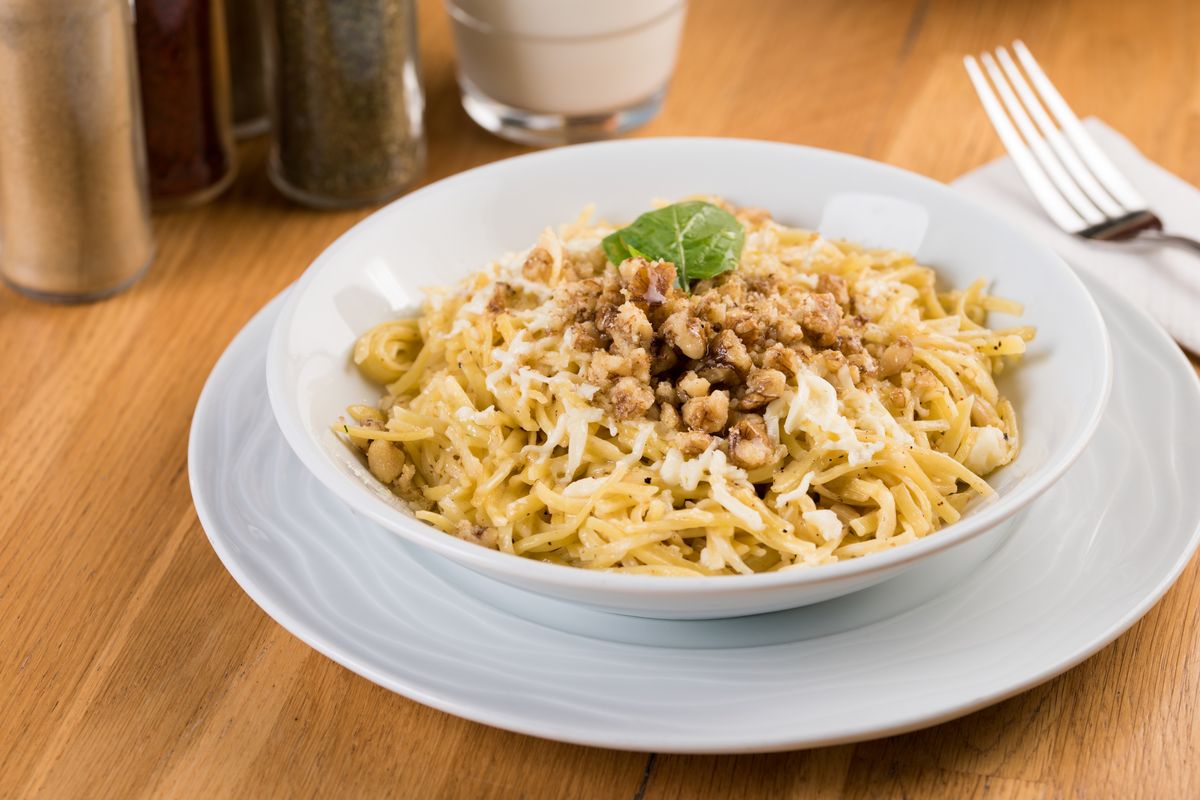 Preparation of spaghetti with walnuts and anchovies
Fill a large saucepan with water, put it on a stove over high heat, bring it to the boil, add salt and throw away the pasta.
Meanwhile, prepare the sauce. Open the walnuts and recover only the kernels. With a sharp knife, cut the kernels into pieces size you prefer.
Put a frying pan that can hold the spaghetti after cooking, pour in the oil and bring it to temperature over medium heat.
Add the slightly crushed garlic cloves and the anchovies. Turn the anchovies, in a couple of minutes they should melt in the oil.
It's time to add the diced kernels to the pan. Pepper, do not salt, and let it go for 3-4 minutes.
In the meantime, when the spaghetti is ready, drain it al dente and keep some of the water.
Pour the spaghetti into the pan, not before you have remove the garlic cloves from the sauceturn up the heat and sauté them or turn them vigorously so that they season well and release part of their starch to the sauce which will tend to thicken.
The seasoning is likely to be too dryin this case, add a few spoonfuls of the spaghetti cooking water that you have set aside to the pan and bring the spaghetti to full cooking.
Divide into serving dishes, grate a little cheese on top to taste and serve immediately very hot.
Did you like this first course? Then try spaghetti with anchovy sauce.
storage
We recommend consume at the moment the dish, when it's still nice and hot.
#Spaghetti #walnuts #anchovies #simplicity #flavor #table