Sprat salad for the winter – a simple and tasty recipe, how to cook step by step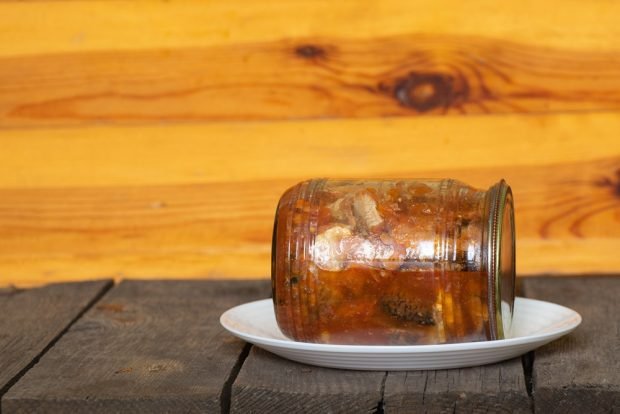 All lovers of canned fish know how difficult it is to find a really good brand that you like both the taste and the composition. Therefore, I propose not to waste time in vain, and prepare several jars of sprat salad on your own.
Step by step cooking recipe
Peel the tomatoes from the skin and chop them with onions in a blender.
Finely chop carrots and peppers. Mix vegetables and bring to a boil. Add butter, sugar and salt.
Put the washed sprat in them and bring to a boil again.
Simmer all 90 minutes on low heat. Add spices to taste and herbs, and simmer for another 15 minutes.
Pour in the vinegar, simmer for another 5 minutes and roll the salad into sterile jars.
#Sprat #salad #winter #simple #tasty #recipe #cook #step #step