Squash like milk mushrooms for the winter – a simple and tasty recipe, how to cook step by step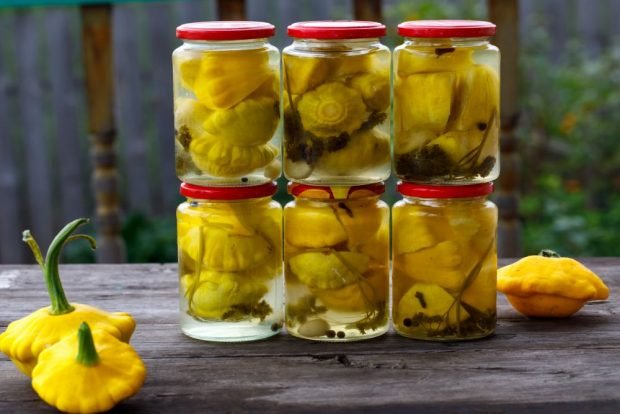 When it comes to salting vegetables, cucumbers and tomatoes are most often remembered. For some reason everyone forgets about patissons. Nevertheless, they perfectly absorb flavors and in this they are somewhat reminiscent of mushrooms. Let's cook squash for the winter like milk mushrooms today.
Step by step cooking recipe
Rinse the patissons, cut large specimens.
In a deep saucepan, combine water, sugar, salt, black pepper and oil.
Add coarsely chopped garlic cloves, dill umbels and bring to a boil.
Pour the patissons and boil for 5 minutes from the moment of re-boiling.
Catch the vegetables with a slotted spoon and arrange in jars.
Pour in vinegar, boiling marinade and roll up.
#Squash #milk #mushrooms #winter #simple #tasty #recipe #cook #step #step