Stewed chicken liver with onions and carrots in sour cream recipe with photo step by step and video
Step 1: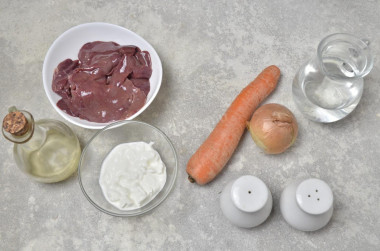 How to stew chicken liver with onions and carrots in sour cream in a pan? Prepare food. Take the liver chilled – it will turn out juicier. If the liver is frozen, then defrost it as delicately as possible by transferring it from the freezer to the bottom shelf of the refrigerator. Sour cream is suitable for any fat content, choose a natural product, without vegetable additives.
Step 2: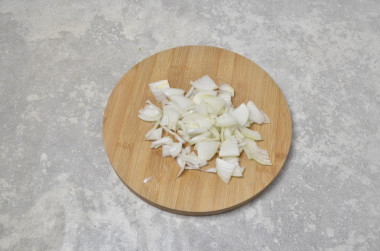 Peel the onion and cut into quarter rings. Try to cut as thinly as possible so that the onion has time to cook. To prevent irritation of the mucous membranes of the eyes when cutting onions, rinse the onion and knife with cold water. A cutting board will not absorb an unpleasant onion smell if you rub it with a slice of lemon before cutting it.
Step 3: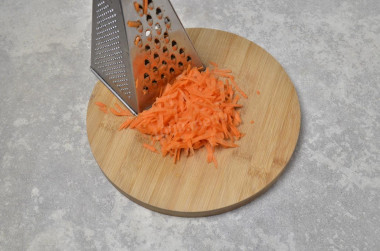 Wash the carrots well and peel. Grate it on a coarse grater.
Step 4: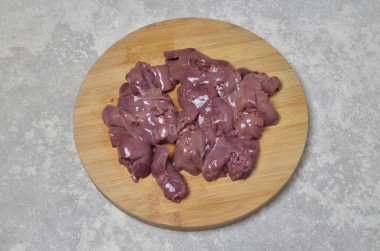 Wash the liver and pat dry with paper towels. Cut it into pieces, while removing the veins and ducts, if any.
Step 5: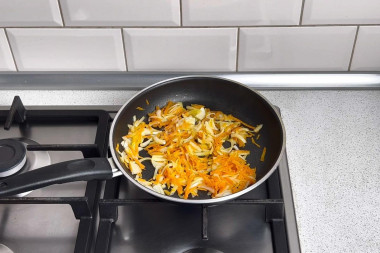 Heat a frying pan over medium heat, pour vegetable oil into it for frying. Throw in the chopped onions and carrots. Saute vegetables, stirring occasionally, until softened, about 5 minutes.
Step 6: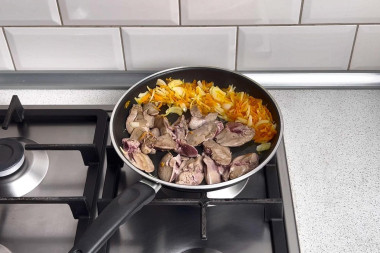 Then move the vegetables to the edge, and put the liver in the vacant place (you can fry the liver in a separate pan, but this way will be faster). Fry the liver, stirring, until the color changes – this will seal the juice inside it. When this happens, toss the liver with the vegetables.
Step 7: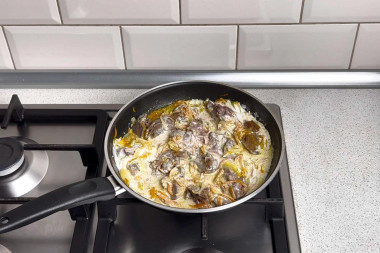 Pour hot water into the sour cream – due to this, it does not curdle in the sauce. Stir until smooth. Pour the resulting sauce into the pan to the liver. Salt and pepper the dish.
Step 8: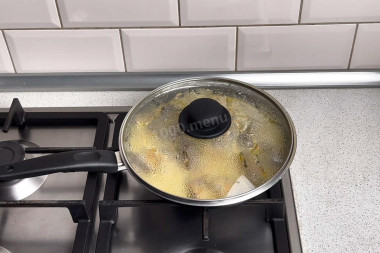 Stir, reduce heat, cover the pan with a lid and leave the liver to simmer for 10 minutes. Not longer, as it will become tough from long stewing. To make sure that the liver is ready, break it open – there will be no blood in the finished one.
Step 9: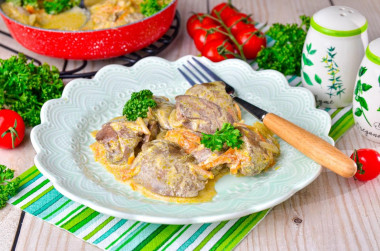 Serve stewed liver to the table with any side dish. Enjoy your meal!
#Stewed #chicken #liver #onions #carrots #sour #cream #recipe #photo #step #step #video