Strawberry confiture – a simple and tasty recipe, how to cook step by step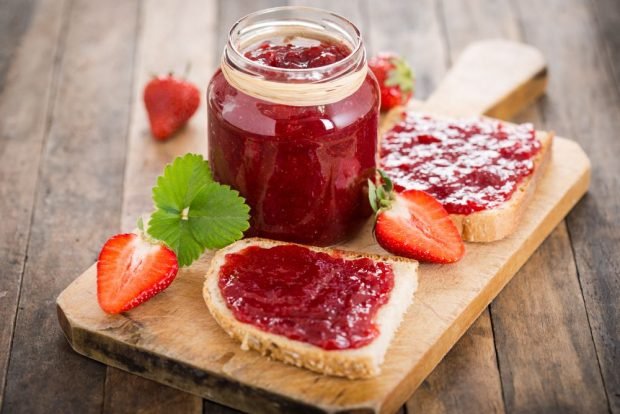 Probably, there is no person who would be indifferent to strawberries. Berries enchant with taste and heady aroma! In season, be sure to prepare a couple of jars of strawberry confiture. It can be added to desserts, served with pastries and just like that.
Step by step cooking recipe
Rinse the strawberries thoroughly and lay out to dry on a towel.
Pass the berries through a meat grinder or chop in a blender.
Boil three times for 5 minutes, taking breaks until completely cooled.
Arrange hot jam in sterilized jars, roll up and wrap for a day with a warm towel.
#Strawberry #confiture #simple #tasty #recipe #cook #step #step