Strawberry jam – a simple and delicious recipe, how to cook step by step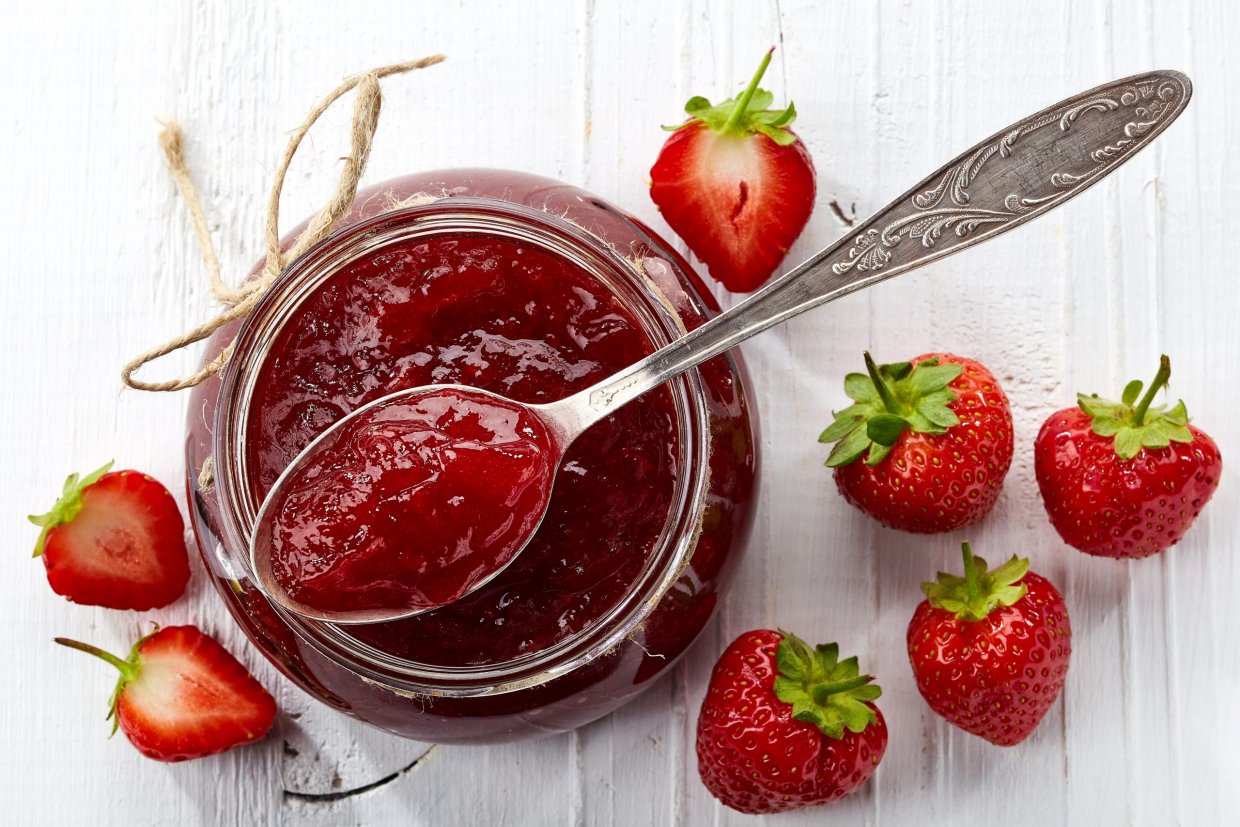 What could be better than flavored strawberry jam? This delicious preparation for the winter will come in handy with pancakes, cheesecakes, cheesecakes, or as a bite to a cup of hot tea. This jam was made by my grandmother. I am happy to share the "family" recipe.
Step by step cooking recipe
Sort the ripe strawberries, remove the tails, rinse in cold water and drain in a colander. Cut large berries in half to let the juice out faster.
Sprinkle the berries with sugar and refrigerate for 2-3 hours.
After the specified time, pour the strawberry juice into a bowl for cooking. Heat the syrup over low heat, stirring constantly.
Put the berries and the remaining undissolved sugar into the hot syrup. Stir and bring to a boil.
Boil the workpiece over high heat for 10 minutes, remembering to stir. Collect the formed foam and remove from heat.
Blend strawberries with syrup in a blender until smooth.
Return the sweet strawberry mixture back to the bowl. Boil the strawberry jam, stirring constantly, over medium heat until thickened. It usually takes me 20-25 minutes.
Pour the prepared hot strawberry jam into pre-sterilized jars, tighten with sterile lids, turn upside down, wrap with a blanket and leave to cool completely. For long-term storage, I advise you to transfer the jars of jam to a cool, dark place.
#Strawberry #jam #simple #delicious #recipe #cook #step #step