Stuffed eggs: the appetizer recipe
Stuffed eggs are a delicious appetizer that can be prepared in large quantities, perfect for serving during large dinners or lunches.
If you are looking for appetizers with boiled eggs, then you must definitely try the stuffed eggs. This classico of the kitchen Italian it is perfect to serve in big occasionsbut above all it will allow you to bring a wonderful, delicious and inviting dish to the table… and ready in just a few minutes!
Today we will see the classic recipe for this dish, which includes a filling created with egg yolks, tuna, butter and anchovies, but also some variations. Let's see how to make these stuffed eggs: follow us in the kitchen and arm yourself with goodwill and appetite.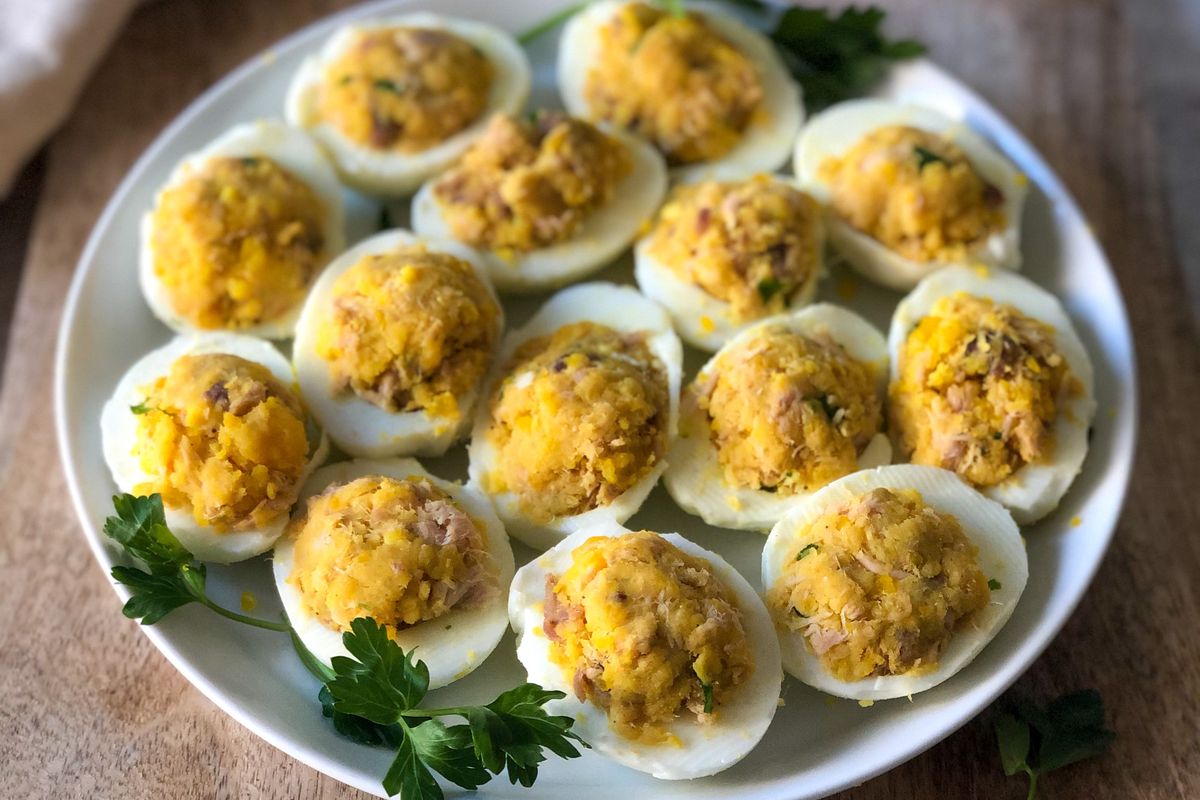 How to make eggs stuffed with tuna
Let's start by seeing how to make eggs stuffed with tuna. Take the eggs and boil them until they are hard-boiled (it will take about ten minutes).
Once done, extract the yolk with extreme delicacy. In this dish, in fact, you will need it for the filling, while the white will be the container. So pay attention to non damage the egg when you remove the red.
Now take one bowl and mix the yolks with the parsley, the canned tuna, the butter at room temperature, the anchovies and finally salt (not too much and only if needed) and pepper. You can to add also capers and chives, or to flavor also with some paprika.
Once the filling is ready, stuff the eggs by adding a few spoonful of stuffing. Let them rest in the fridge and once they are coldserve them on the table.
Your stuffed eggs are finally ready. Enjoy your meal!
Here she is Stuffed egg recipe!
They are perfect for your Easter appetizers but also as Christmas appetizers! For many other ideas, however, try all our best quick appetizers!
Eggs stuffed with mayonnaise
The classic filling for hard-boiled eggs is the one we described step by step, with the original recipe, in the previous paragraph. However, by now many prefer stuffed eggs with a more silky filling and, for this reason, mayonnaise is added. All you need to do is add a few tablespoons and mix the hard-boiled yolk with the other ingredients to obtain a delicious and soft cream to spread over the egg whites.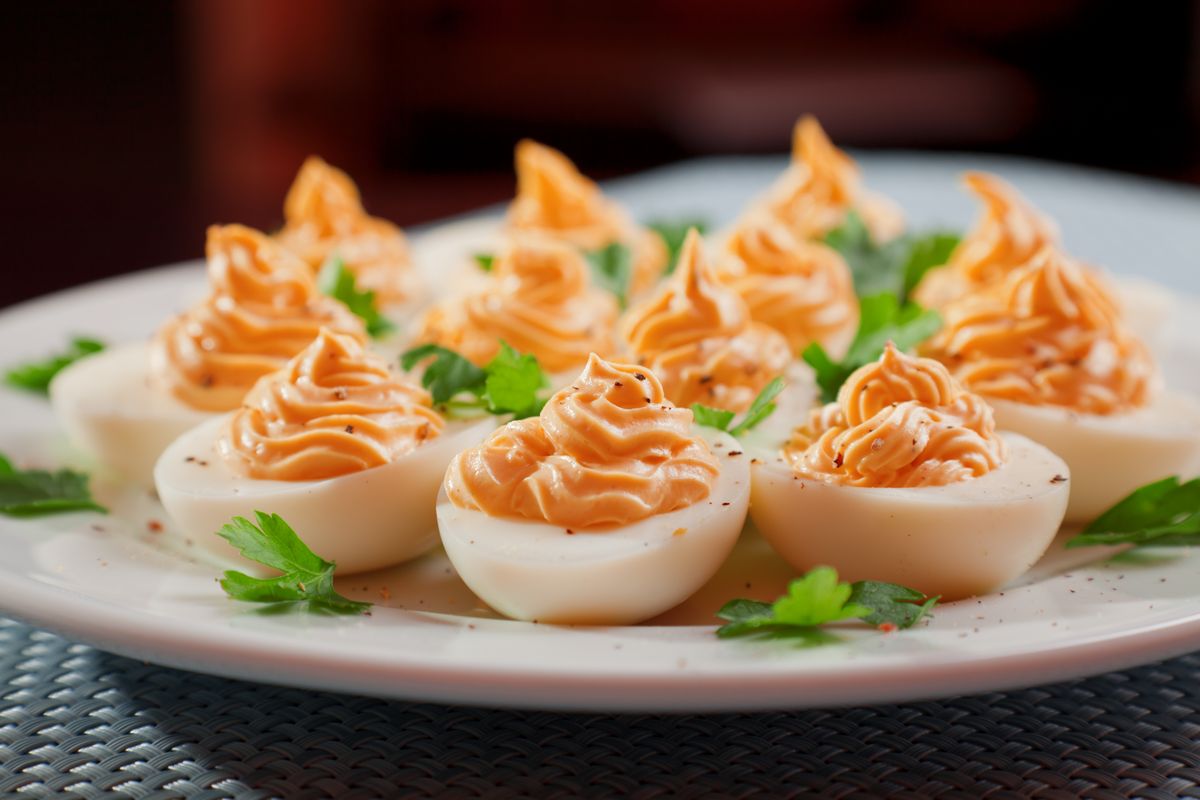 The recipes for stuffed eggs for the appetizer are, we imagine you understand, really a lot.
Stuffed eggs: other variations and fillings
Devilled stuffed eggs are delicious and slightly spicy, or more basic stuffed with ham. You can also mix the yolk with many other ingredients, for hard-boiled eggs that will amaze all the diners. For example, why not prepare stuffed eggs with salmon? All you need to do is mix the yolk with the spreadable cheese and the shredded smoked salmon. Or mix the yolk with the green sauce or with a vegetable couscous to prepare perfect vegetarian stuffed eggs.
storage
Everyone knows it: stuffed eggs should be enjoyed freshly made (or at the latest after 1 or 2 hours in the fridge). If you really can't finish them all, you can keep them, for maximum 1 day, in the refrigerator covered with transparent film. We do not recommend freezing.
Sign up for the Primo Chef newsletter to find out about new recipes, advice and news. Before anyone else.

Reserved reproduction © 2022 – PC

#Stuffed #eggs #appetizer #recipe