Sugar free baby cookies recipe with photo step by step
Step 1: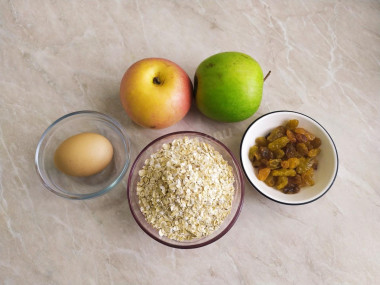 How to bake sugar-free and gluten-free baby cookies? First, prepare all the products on the list. Oatmeal is better to take fine grinding, then the cookies will cook faster and be softer. Instead of apples, you can optionally use other fruits, such as bananas or pears.
Step 2: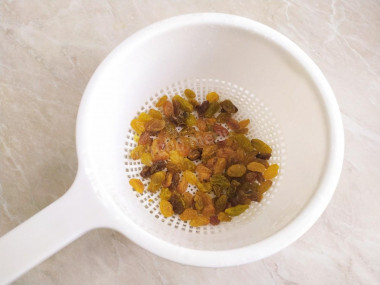 Soak the raisins in hot water, then rinse well, remove the twigs and pat dry.
Step 3: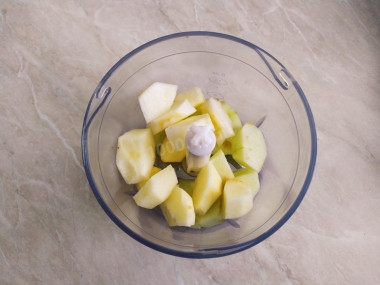 Wash the apples, peel them, cut the core and cut into small pieces.
Step 4: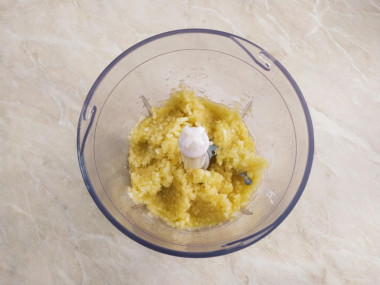 Grind apples in a blender, or grate.
Step 5: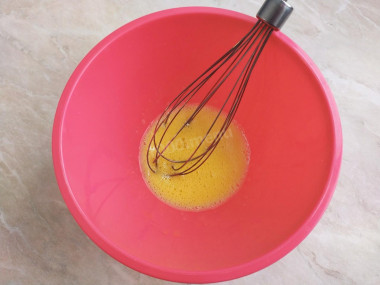 Beat an egg at room temperature with a whisk in a separate bowl, it is not necessary to beat until a fluffy white mass.
Step 6: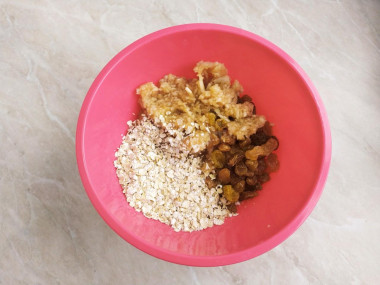 Add oatmeal, apple gruel and steamed raisins to the egg.
Step 7: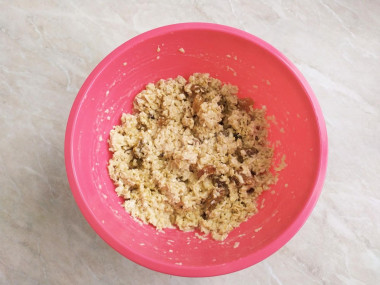 Mix all the ingredients until smooth and leave for 10-15 minutes to soften the oatmeal.
Step 8: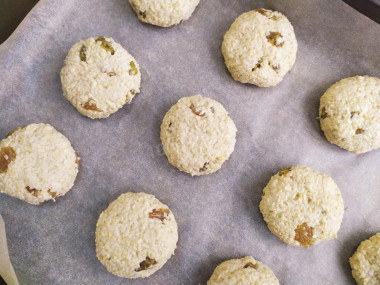 Form small balls from the dough, flatten them slightly with your hand and put them on a baking sheet covered with parchment or oiled, then put the baking sheet in an oven preheated to 180 degrees, bake cookies for 15-20 minutes. Check readiness with a wooden skewer, or break the cookies in half, if the dough is dry, then the cookies can be removed.
Step 9: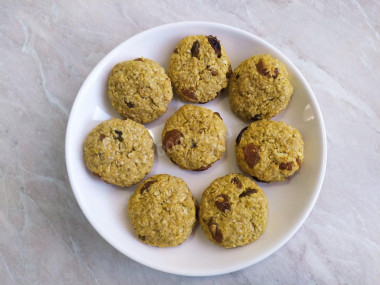 Put the finished cookies without sugar on a dish until completely cooled, serve with tea or with a glass of warm milk, it will be very tasty. Bon appetit!
#Sugar #free #baby #cookies #recipe #photo #step #step