Tartlets with red fish and cucumber recipe with photo step by step
Step 1: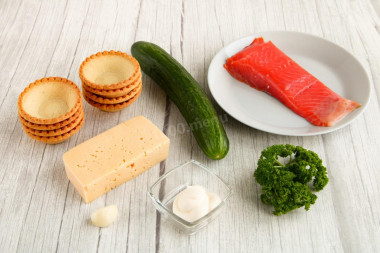 How to make tartlets with red fish and cucumber? Prepare the necessary products. Any red fish is suitable: salmon, pink salmon, salmon, chum salmon. I have trout. If desired, tartlets can be made in advance yourself or take ready-made ones. Shortbread, waffle or phyllo dough tartlets are suitable.
Step 2: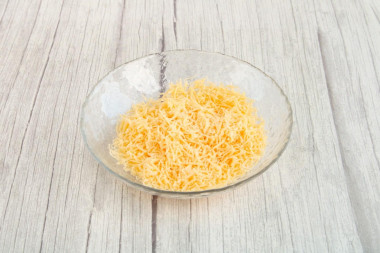 Cheese grate on a fine grater. You can use any cheese: hard, semi-hard, soft. The main thing is that it be tasty, of high quality and without milk fat substitutes.
Step 3: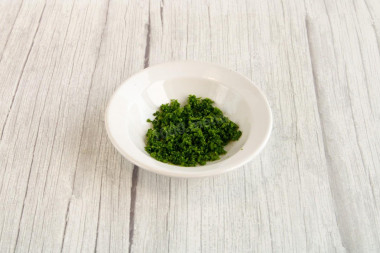 Wash the greens, dry, finely chop. Parsley can be replaced with dill.
Step 4: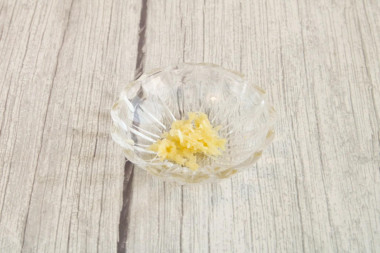 Peel the garlic, grate on a fine grater or pass through a press. Take the amount of garlic to taste. You may or may not add garlic.
Step 5: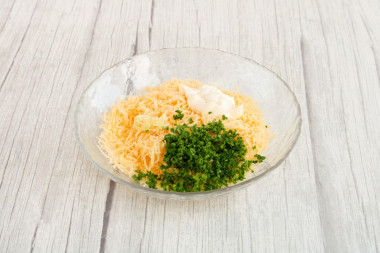 Add parsley, garlic and mayonnaise to grated cheese, mix well. Also, as a dressing, you can use not only mayonnaise, but also sour cream or natural yogurt. They can be taken separately or mixed with mayonnaise in any proportion to your taste – this will reduce the calorie content of the dish.
Step 6: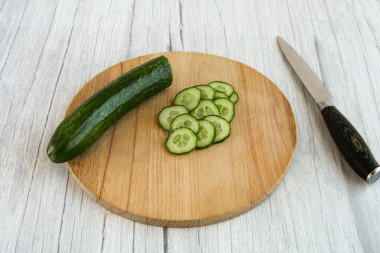 Wash the cucumber, dry it. Slice the cucumber into thin slices. The skin, if it is not rough, not damaged and not bitter, does not need to be cut from cucumbers.
Step 7: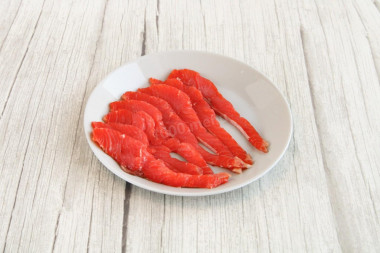 Remove the skin from red fish, cut into thin slices.
Step 8: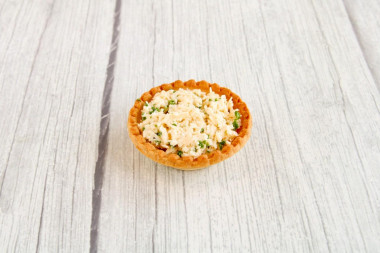 Fill the tartlet with cheese.
Step 9: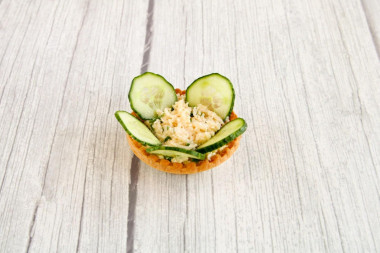 Lay out cucumber slices around the circumference. The number of circles will depend on the size of the vegetable.
Step 10: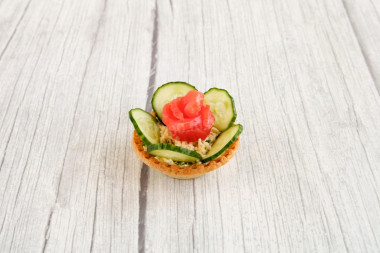 Slightly deepen the cucumber slices into the cheese mass. Twist a slice of fish along the length, forming a "rose". Place the "rose" in the center of the tartlet.
Step 11: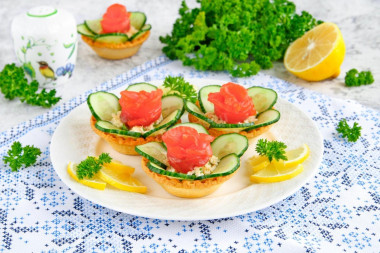 Serve tartlets with red fish and cucumber immediately to the table. Enjoy your meal!
#Tartlets #red #fish #cucumber #recipe #photo #step #step