the easy recipe faithful to the original
The Neapolitan pastiera salata is an Easter cake made from shortcrust pastry with ricotta cheese, salami and of course cooked wheat: here's how to prepare it!
The pastiera salata is a typical dish of Naples, which inspires and revisits the classic sweet version. You can serve it as single dish, among your Easter appetizers, but also as a first course. The preparation is not too different from the original recipe: we will enrich the pastry, we will modify the filling a little without neglecting the use of the classic cooked wheat … (it is not pastiera without the wheat) but you will see that the result will be mouth-watering.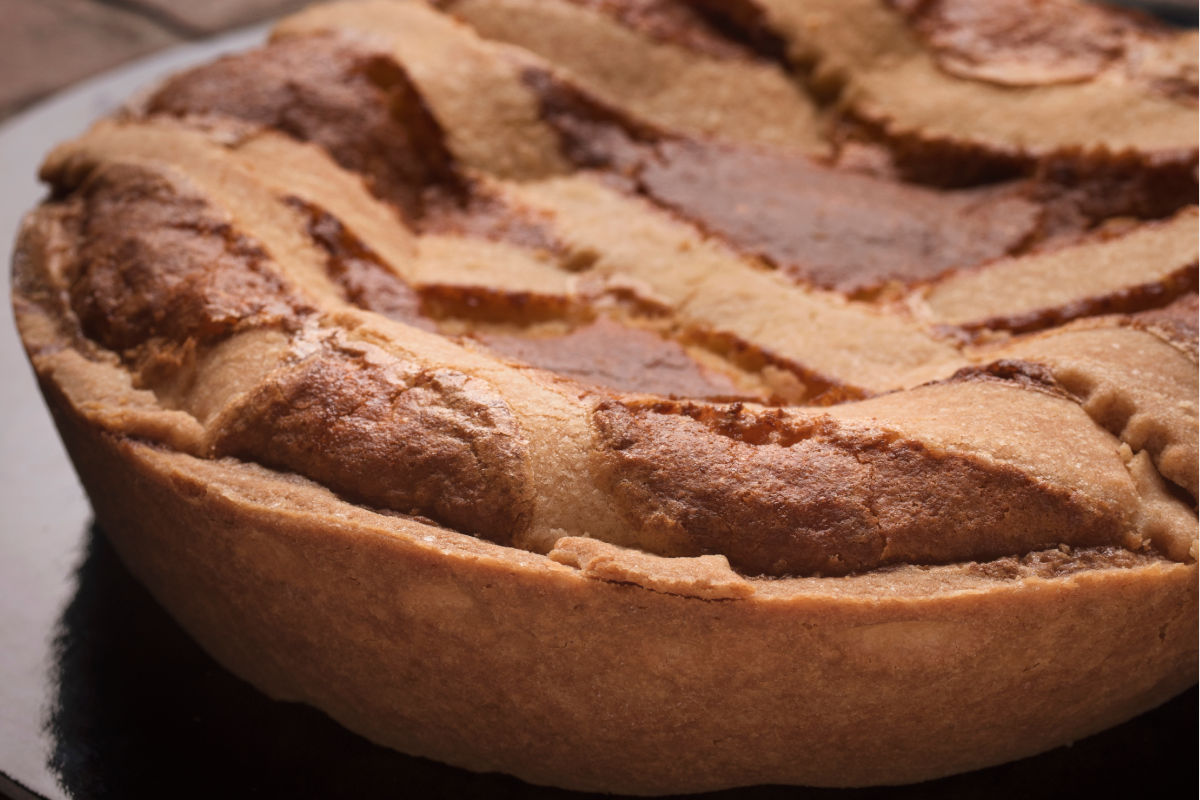 How to make savory pastiera
Let's start our rustic pastiera with the shortcrust pastry. Put together the flour and 50 g of grated cheese in a bowl and mix
Pour the powdered ingredients into the center of a pastry board, make a fountain and pour 1 egg and 1 yolk into the center, 100 g of cold butter cut into cubes and 1 pinch of salt.
Mix everything well first with a fork and then knead with your hands until you get a smooth and homogeneous dough.
Cover the stick with a film and put it in the fridge to rest for at least 30 minutes or even better 1 hour.
While the shortcrust pastry is resting, dedicate yourself to the filling. Put the remaining butter, milk and wheat on the stove over low heat. Let it cook gently until the grain it will not have absorbed all the liquidthen turn it off and let it cool down.
In a large bowl mix the ricotta, the grated pecorino and the eggs. Mix well then add the warmed wheat, the diced provolone cheese, the salami and season with salt and pepper.
Now take the pastry and roll it out to a thickness of about half a cm and place it in a cake tin about 22-24cm in diameter buttered and floured, cutting off the excess and pricking the base.
Pour the filling inside, create the classic pasta grid on the surface using the leftover pastry and bake at 180°C for about 40 minutes.
For lovers of the classics, however, here is the recipe for pastiera: have you ever tasted it? If you prefer salty, however, here are many other Easter appetizers!
storage
Like the sweet version, this savory pie is also tastier the day after. If you don't consume it all immediately, it will keep for a few days in the fridge and can also be cut into cubes for some excellent snacks to enjoy with friendsi and is also loved by children.
Sign up for the Primo Chef newsletter to find out about new recipes, advice and news. Before anyone else.

Reserved reproduction © 2023 – PC

#easy #recipe #faithful #original