the guide with all the tips
Here's everything you need to know about how to stir risotto, the ingredients to use and the method for an excellent first course.
Risotto is a timeless classic of Italian cuisine. Good and practical to make, we serve it on many occasions and in many ways. However, the result is only excellent if you know the right tricks. One of all is the creaming method that makes this first course irresistible. The verb mantecare indicates the action of add some ingredients to the rice with a fat composition, to make everything creamier. Understanding how to cream risotto is simple, but you have to follow some precautions for a result mouth-watering good.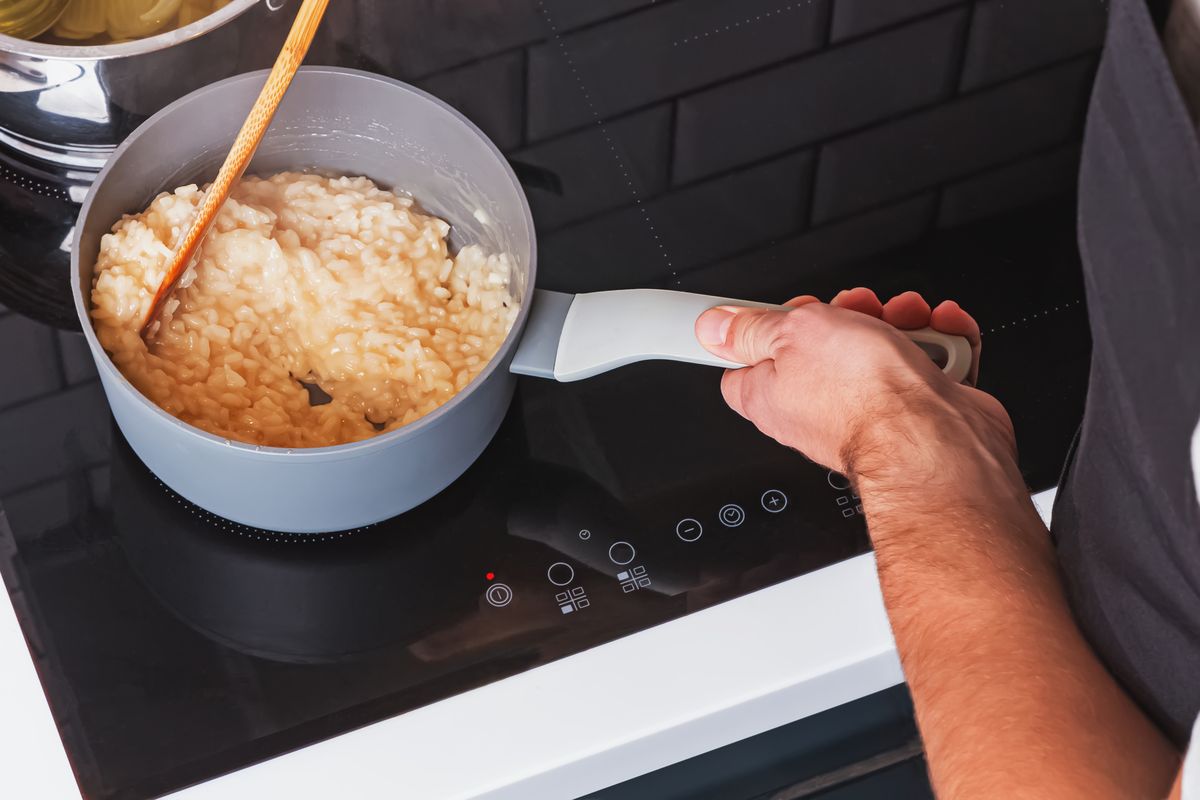 Tricks on how to cream risotto to perfection
Creaming is the final part of the entire preparation. This means that, by the time you proceed with this action, the rice must already be well cooked. Once it's al dente, you have to put out the flame; the product must be stirred with the heat off. At this point, you can immediately proceed with adding ingredients suitable.
Cover the rice with the butter or grated cheese. Be careful, however, not to exceed the doses; in particular, add the right amount of cheese because, if it is too much, it could spoil the flavor of the dish. Once the ingredients have been added, proceed to mix. For this action it is advisable not to use the spoon, but hold the handles of the pan and shake it back and forth, letting the rice move by itself, as if forming waves.
If you are unable to mix in this way, you can still use a wooden spoon. Take care to mix with delicate movements, to prevent the spoon from breaking the grains. When the ingredients appear well incorporated into the whole and the compound appears creamy and shiny, the creaming is finished. You can cover with the lid and leave the contents to rest for a couple of minutes.
The ingredients for creaming the risotto
One of the most popular ingredients in this procedure is the cheese. You can grate and use the much loved Parmigiano Reggiano or use goat cheese, gorgonzola, toma. In general, any cheese looks great on risotto! Another ingredient not to be forgotten is the burro; a walnut is enough to not cover the flavor of the dish but make it creamy.
Alternatively, you can use a mix of these two ingredients. The advice is to start with the butter and wait for it to melt between the grains; then, go on to add a hard but grated cheese. An alternative with a more delicate consistency is theextra virgin olive oil, which does not risk covering any flavour. The latter is excellent above all for risottos based on fish or vegetables.
Ready to try a good norcina risotto?
Sign up for the Primo Chef newsletter to find out about new recipes, advice and news. Before anyone else.

Reserved reproduction © 2022 – PC

#guide #tips