the original recipe without blood
Let's go to the discovery of a very special carnival dessert. Here is the black pudding, its origins and the original recipe.
Black pudding is a Carnival dessert recognized as traditional food product in different areas of Italy. It is, in essence, a chocolate cream flavored with cinnamon usually served together with other sweets typical of the period. The combination of sweet black pudding and Carnival chatter is inseparable in some areas!
It owes its name to the peasant custom of adding the pig blood taken during the slaughter of the animal. Since 1992, however, sweet black pudding with pork blood has been banned, so a reinterpretation of the Neapolitan recipe has been used which, however, has not lost its charm and its particular flavour.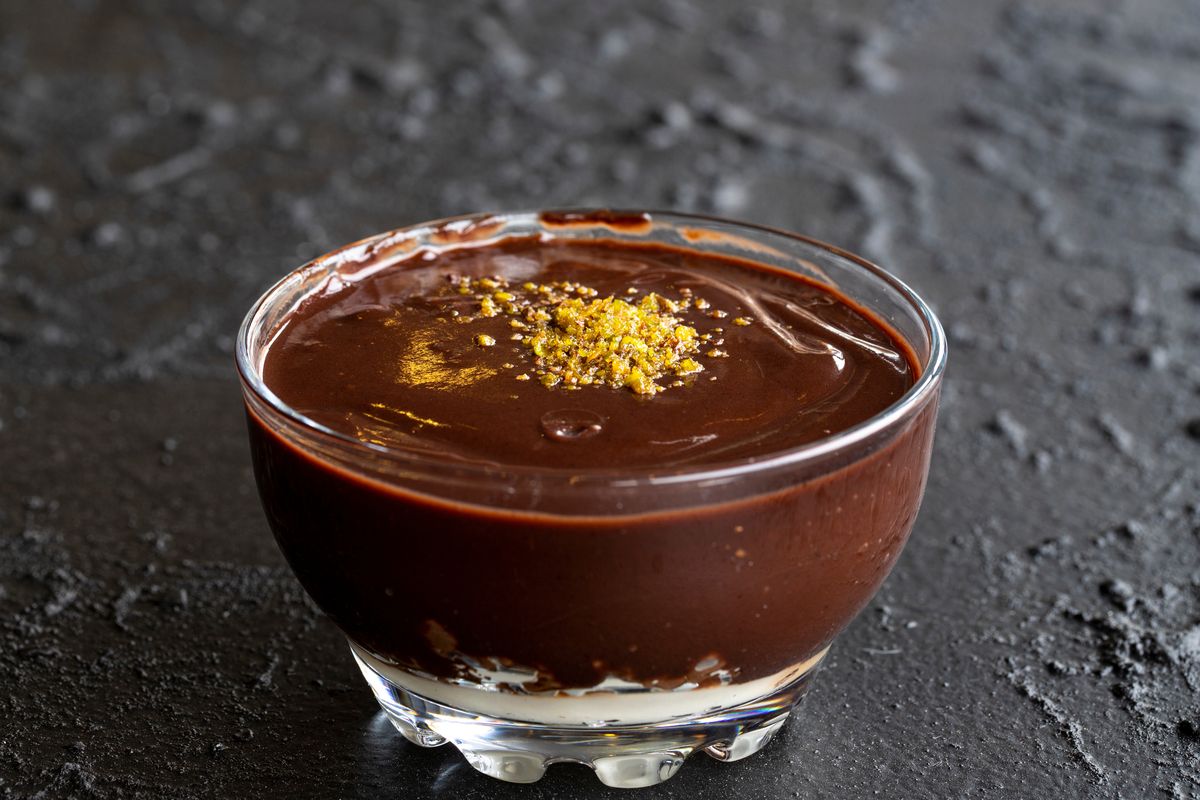 How to prepare sweet black pudding with the original recipe
Combine in a saucepan all powders required by the recipe, i.e. sieved corn starch and cocoa, sugar and cinnamon.
Pour flush the cold milk, stirring with a whisk to avoid lumps forming.
Then transfer everything to the fire and let it cook until it is thickened. It will take about ten minutes.
In the meantime chopped with a knife dark chocolate.
Once the cream is ready, add it off the heat together with the butter and mix until it has melted.
Leave the sweet carnival black pudding to cool before serving.
You can also use the warm milk instead of the cold one or at room temperature, also to give a slightly more particular touch (but not suitable for children) add a small glass of liqueur to taste. And here's one video recipe very easy dessert:
The best way to taste it, as mentioned in the introduction, is together with chiacchiere: dip and taste for a unique flavor experience.
History of sweet Carnival blood sausage: the origins
The recipe for sweet black pudding is linked to the pig's slaughtering period, i.e. winter. It is therefore no coincidence that it is counted among the carnival recipes. It represented a way of using pig blood taken from the carotid artery during the killing of the animal. While still hot, it was stirred for about 15 minutes and then, once coagulated, it was filtered.
Il blood it was then cooked together with the grape must and to cinnamon until it took on a consistency similar to that of a spreadable cream. Only finally were the kernels added nights to give crunchiness. Today, due to the ban on the sale of pig blood for health reasons in force since 1992, the recipe for carnival black pudding is prepared without blood.
storage
The sweet black pudding can be kept in the refrigerator for 5-6 dayswell covered by contact film.
Sign up for the Primo Chef newsletter to find out about new recipes, advice and news. Before anyone else.

Reserved reproduction © 2023 – PC

#original #recipe #blood