the recipe and cooking times
Cotechino with lentils is an inevitable dish on Italian tables during the Christmas holidays, especially for the New Year's Eve dinner. Here's the recipe!
Here is a dish of the Italian tradition that it is impossible not to propose during the holidays: cotechino with lentils! This union indissoluble has now become famous throughout our peninsula, and it is one of the most prepared recipes especially for big dinner Of New Year'ssince as tradition dictates, eating it brings you good luck!
The cotechino is a typical sausage of Modena, which was prepared by farmers and tasted together with vegetables, soups and legumes. The recipe spread until it was included in the famous book ofArtusi, which is why it is still famous throughout Italy today. The perfect combination according to tradition are lentils, which are cooked and flavored in a pan.
In short, are you ready to prepare this dish? So let's start!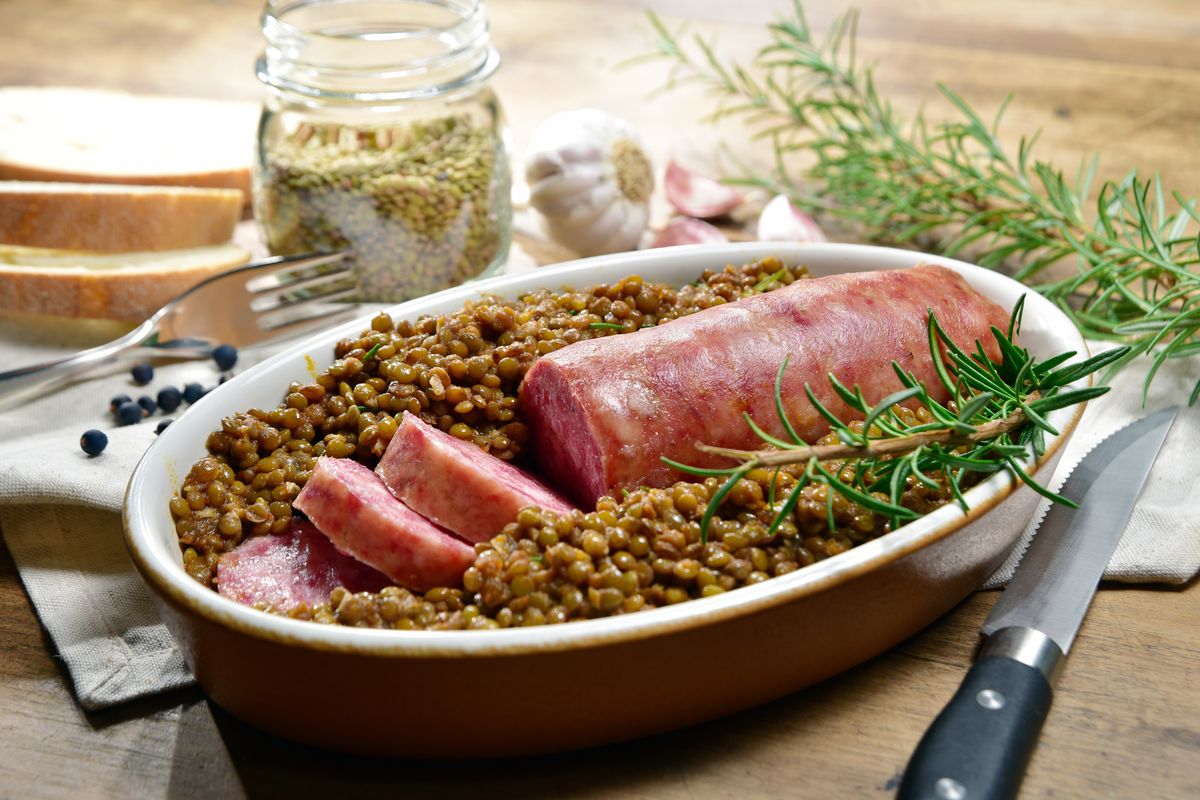 How to cook cotechino and lentils
Now let's see the main ways to cook cotechino. In general, in any case, we advise you to enter a carrot and a stem of celery (and also an onion, if you want) to flavor the water, and what's more, start cooking with cold water, so that the heat increases gradually and the cotechino is not spoiled. When the water starts to boil, you can close the pot with a lid.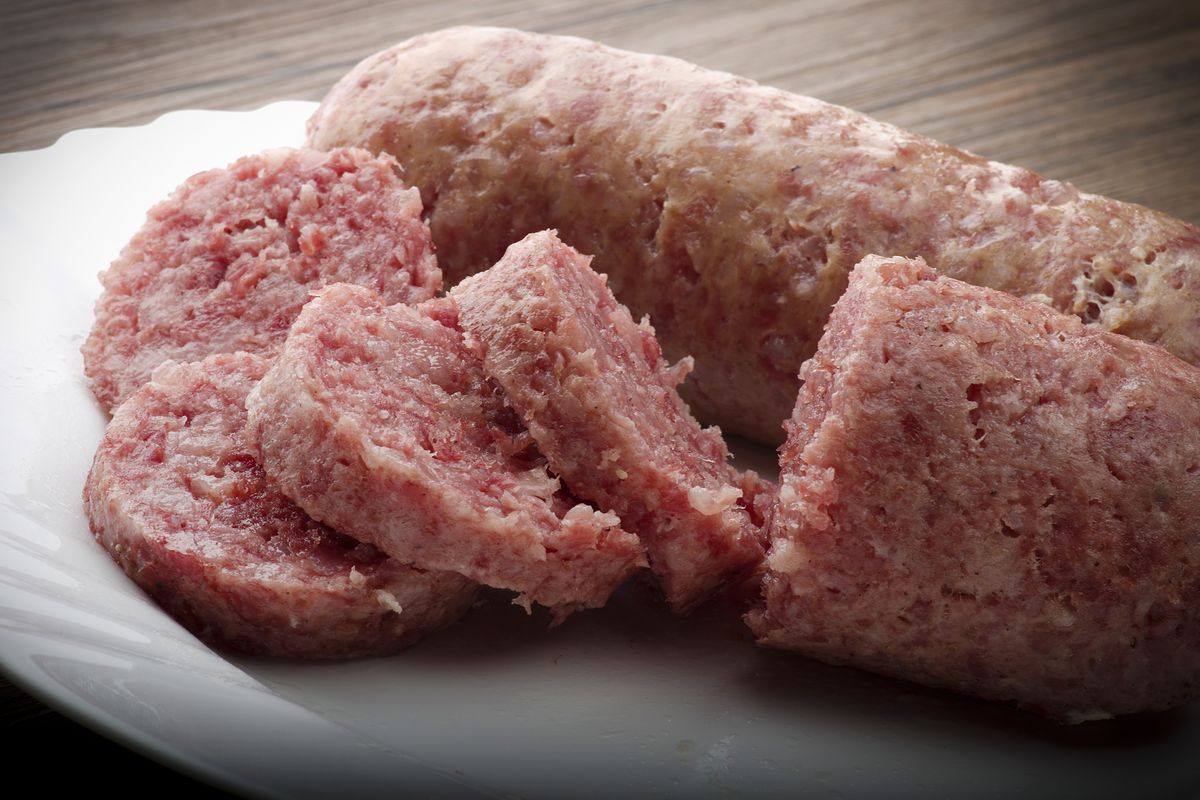 Cooking fresh cotechino
A fresh cotechino it can take up to two hours to cook. In this case, wrap it in foil (bucherellandola with a toothpick or the tines of a fork so that it doesn't explode while cooking) and leave it in a pot to boil with the carrot and celery or even without anything.
Do the toothpick test to evaluate the softness of the sausage and when it is ready, drain it and leave it to cool.
Pre-cooked cotechino
It's definitely the easiest solution. A cotechino like this can be bought in a supermarket and its cooking can even be done by yourself 20 minutes. Follow the directions on the package and cook the cotechino without removing it from the appropriate membrane.
Cotechino in a pressure cooker
A good idea, if you are short on time, is to use the pot a pressureeven if it is a more violent cooking and this one could damage the cotechino. Either way, it will take you half the time this way.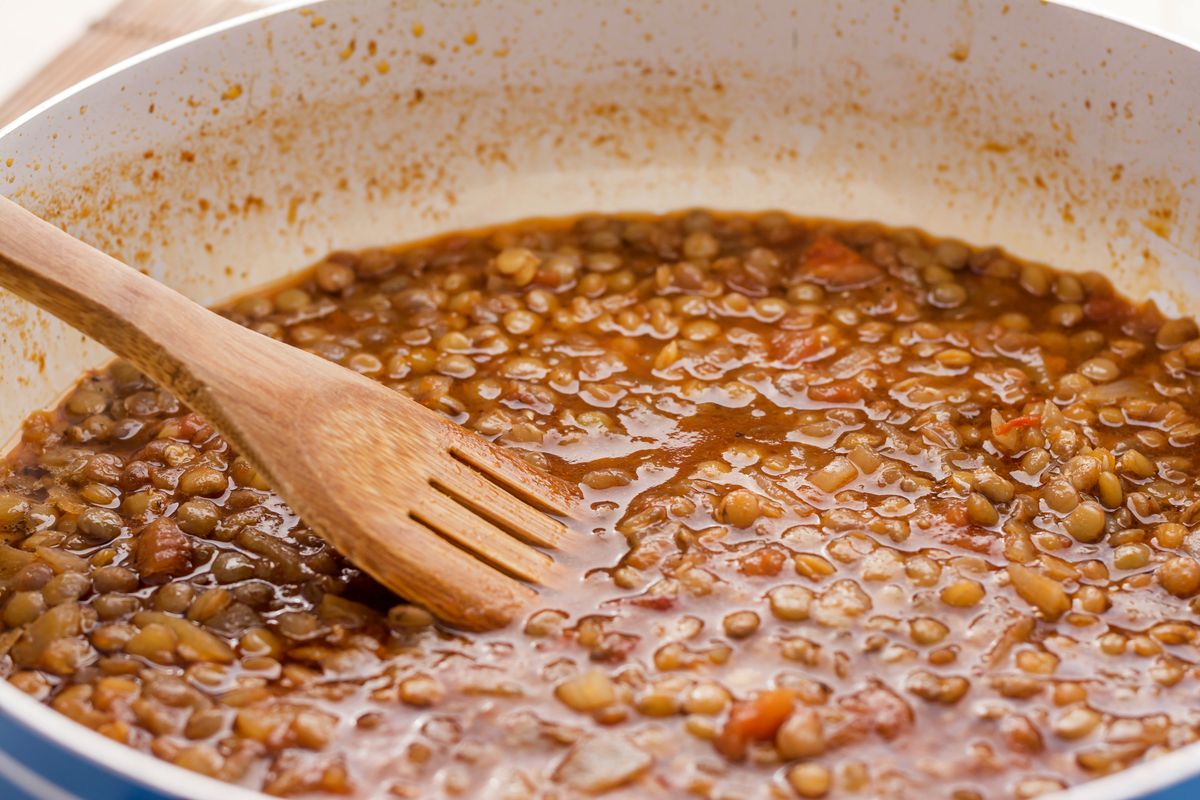 How to make lentils
First of all, if the lentils are fresh, soak them for at least two hours in cold water before cooking them.
Prepare a chopped of onion, celery and carrot and leave the vegetables in the pan to dry with extra virgin olive oil.
Add the pancetta chopped finely (which you can also omit), the lentils, salt, pepper and bay leaf.
Also add a teaspoon of concentrated Of pomodoro and then let it cook with the vegetable broth for about 45 minutes.
Serve the lentils on a tray and place the cotechino on top. Enjoy your meal and happy New Year!
Also try the scallops au gratin and all our main Christmas dishes!
storage
We recommend consuming both dishes within 2-3 days at most from cooking. You can store cotechino and lentils in the fridge, in two separate containers with airtight lids. We do not recommend freezing in the freezer.
READ ALSO: Stewed lentils: here's how to cook them for a perfect result!
Sign up for the Primo Chef newsletter to find out about new recipes, advice and news. Before anyone else.

Reserved reproduction © 2022 – PC

#recipe #cooking #times