the recipe for a single healthy and genuine dish
The artichoke pie is a simple and very tasty vegetarian dish. Here's how to prepare it!
Make a delightful artichoke pie is really simple. It is a quick recipe to prepare and that will make you look good with your guests. The star element is obviously the artichoke, while the rest of the ingredients, from eggs to grated cheese, are easily available in your pantry or in the fridge. Here's how to prepare a tasty artichoke flan.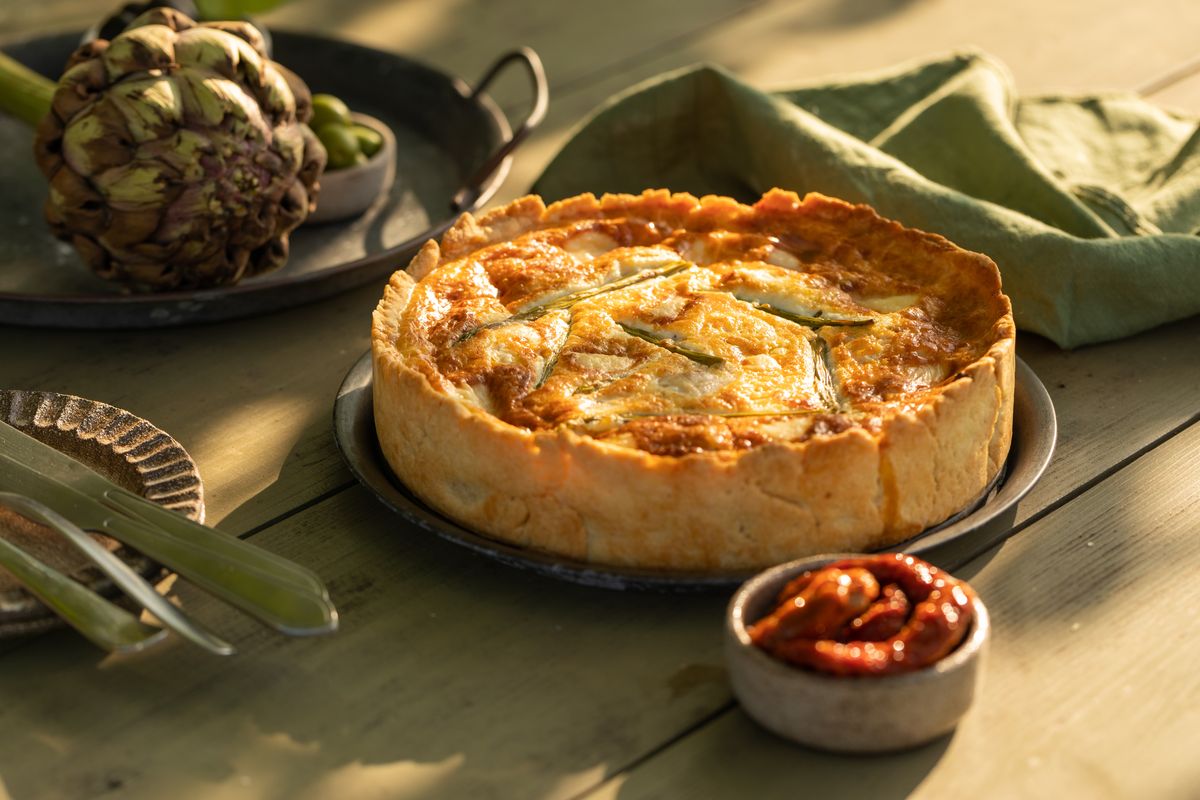 Preparation of the artichoke pie
Start by cleaning the artichokes: remove the stems, outer leaves and tips. Cut them in half, remove the internal "hay" and cut them into wedges. Soak them for a few minutes in water and lemon, then let them rest and take care of the rest of the preparation.
In a saucepan, heat the oil and the garlic cloves, add the artichokes, season with salt and pepper. Cook for about a couple of minutes, adding hot water if necessary. Turn off the flame and let it cool.
Meanwhile, whisk in a bowl the eggs, add the Parmesan, salt, pepper, parsley. In a pyrophile place the artichokes and cover with the mixture: add some Parmesan, then bake in a preheated oven at 200 degrees for about 25 minutes
To get a crispy crust, use the grill mode for the last 5 minutes of cooking. Serve your artichoke pie piping hot.
storage
We recommend keeping the artichoke pie for a maximum of three days in the refrigerator, inside a container with an airtight lid.
READ ALSO: 20 wonderful recipes with artichokes that will make you fall in love
Sign up for the Primo Chef newsletter to find out about new recipes, advice and news. Before anyone else.

Reserved reproduction © 2023 – PC

#recipe #single #healthy #genuine #dish