the recipe for an easy fish second course
Ingredients and recipe for stewed octopus, a second course for a very tasty and really simple fish dinner.
Are you planning to organize a fish-based dinner and you really don't know what to prepare? No problem, today we offer you the recipe for stewed octopus, a truly second course tasty and easy to do. The octopus is characterized by a fibrous consistency and for this reason it is important to massage it vigorously before proceeding with cooking.
For this reason it is also necessary that the octopus be cooked with a good gravy and covered by the liquid, whether it is water or fish stock. Let's see immediately all the steps of the recipe!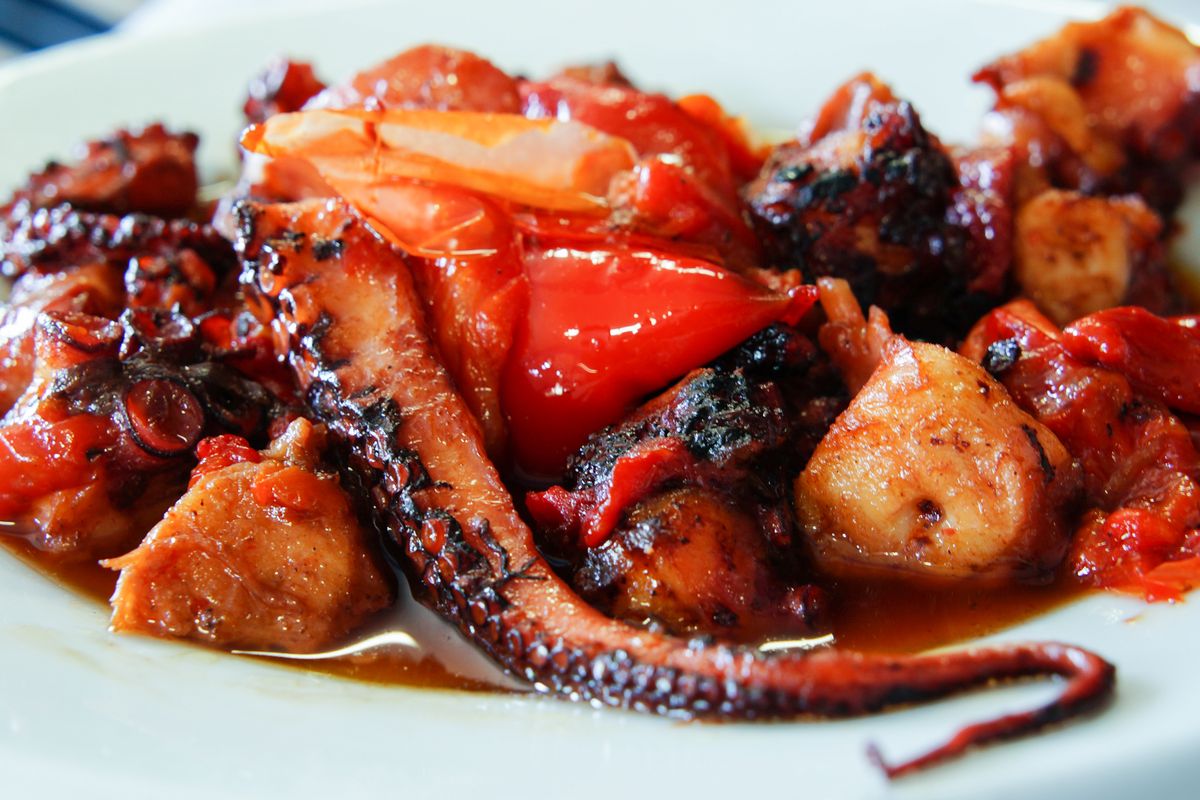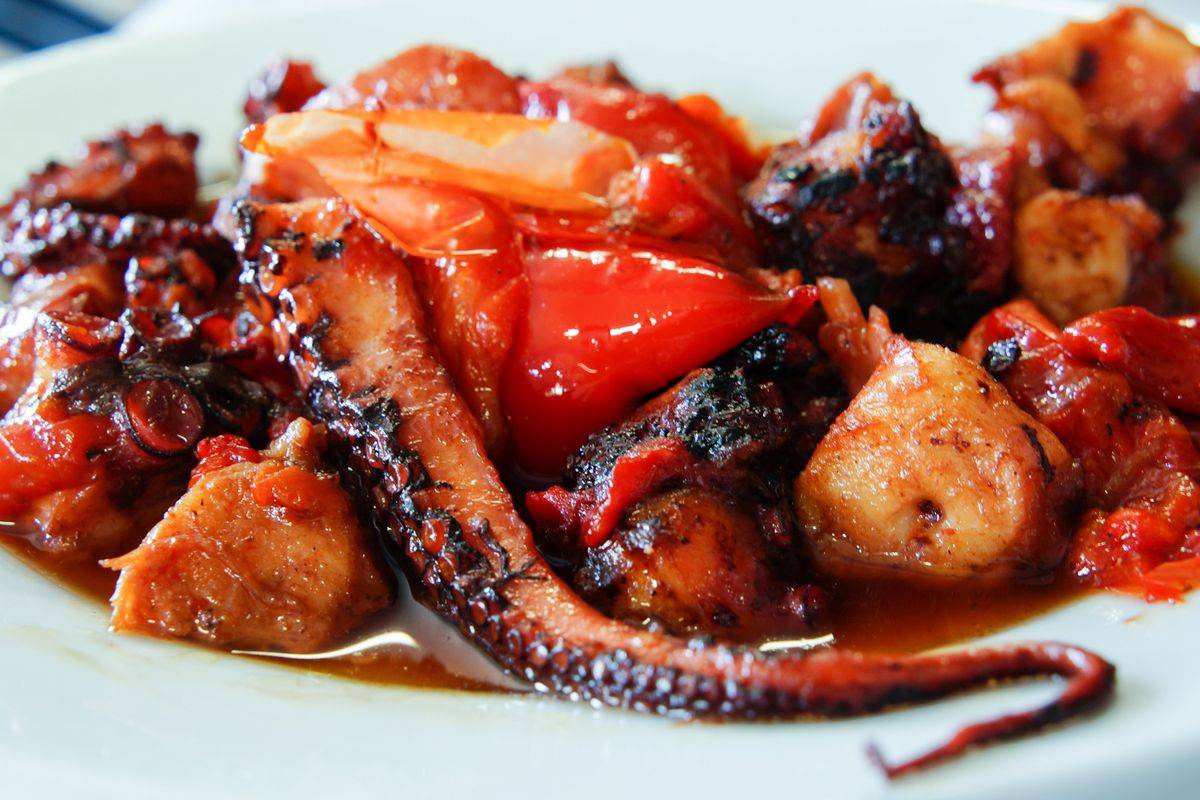 Preparation of stewed octopus
First, wash the octopus thoroughly under cold water, bang it quickly on a chopping board then immerse it for 5 minutes in a pan of lightly salted boiling water. After this time, drain it and let it cool.
Take back the now cold octopus, remove the darker parts directly with your hands or with the help of a knife then cut it into pieces.
Grease the bottom of a low-sided pan with a drizzle of olive oil, add the peeled and finely chopped onion, put on the heat and leave to infuse for a minute.
Add the chilli pepper, the aromatic herbs and the chopped garlic, mix and after a minute add the octopus.
Deglaze with the white wine, let the alcohol evaporate then add the washed and chopped tomatoes chunks and tomato puree.
Stir, wet everything with a ladle of hot water, put the lid ajar and continue cooking for 35 minutes or in any case until the octopus is tender.
Season with salt if necessary and served with crunchy croutons, enjoy your meal!
For your summer dinners we suggest you try the octopus carpaccio recipe.
Sign up for the Primo Chef newsletter to find out about new recipes, advice and news. Before anyone else.

Reserved reproduction © 2023 – PC

#recipe #easy #fish