How to prepare gluten-free taralli: the variant of the classic Apulian product with rice flour, perfect for gluten intolerants and celiacs.
Today we offer you the recipe for preparing gluten-free taralli, an equally good variant of the typical Apulian product. The recipe calls for the use of flour rice gluten-free, known to be naturally gluten-free. Despite this, it is always advisable to check that the crossed-out ear symbol is present on the package, as further confirmation of the absence of gluten. Now let's see all the steps of the preparation.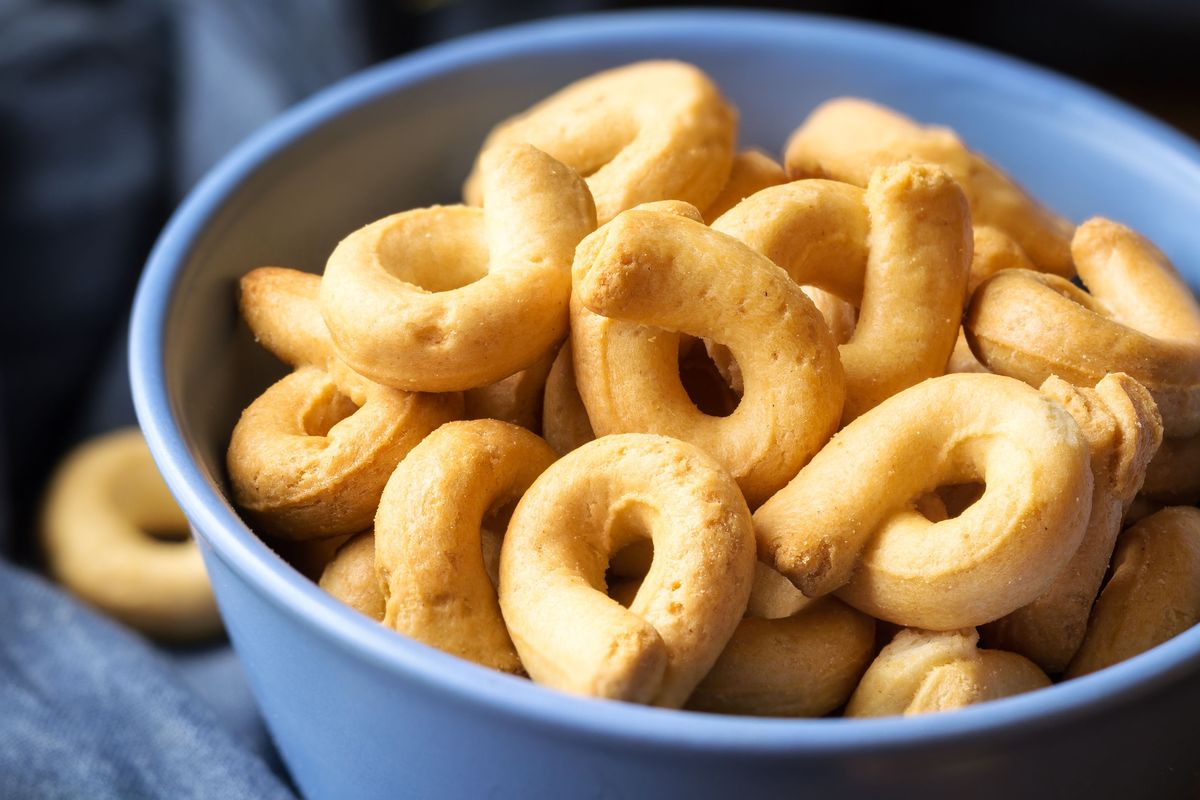 Preparation: how to make gluten-free taralli
Transfer the rice flour, starch and salt into a large bowl, mix well then add the white wine, fennel seeds and olive oil.
Mix well and knead in order to obtain a homogeneous and workable mixture with your hands.
Divide the dough thus obtained into homogeneous portions weighing 10-12 grams each.
Work with your hands to get some sticks 12-15 cm long.
If necessary, soften the sticks with a drop of wine or water and very gently join the two ends of each stick in order to obtain the classic ring shape of the taralli.
Arrange the taralli thus obtained on a baking tray lined with baking paper and bake in preheated oven at 200°C and cook for 30-35 minutes.
When cooked, remove from the oven and leave to cool on a wire rack.
If you want to obtain shiny and crumbly taralli on the surface, blanch them a little at a time in a pot of salted water until they rise to the surface.
Drain them, place them on a clean tea towel and leave to cool.
storage
You can store the taralli prepared following this recipe in an airtight container or in a food bag for 2-3 days.
Alternatively you can prepare the gluten-free savory pie.
Sign up for the Primo Chef newsletter to find out about new recipes, advice and news. Before anyone else.

Reserved reproduction © 2023 – PC

#recipe #coeliacs