the recipe for quick and easy appetizers
Tomato and mozzarella puff pastries are a really simple finger food to make and which you can serve as an appetizer or for an aperitif with friends.
Raise your hand if you don't like organizing aperitifs or picnics with friends, especially now that the days are getting longer and it's still not too hot in the late afternoon. That's why today we thought we'd offer you the recipe for tomato puff pastry with mozzarella, a recipe for yours antipasti which you will no longer be able to give up and an alternative to the classic pizzas that are never lacking on buffet tables.
To make these fragrant and delicious puff pastries you will need a few and simple ingredients: puff pastry, mozzarella and cherry tomatoes. In a few minutes you will have your puff pastries ready and remember that they are delicious hot, warm or cold. Let's see how they prepare now!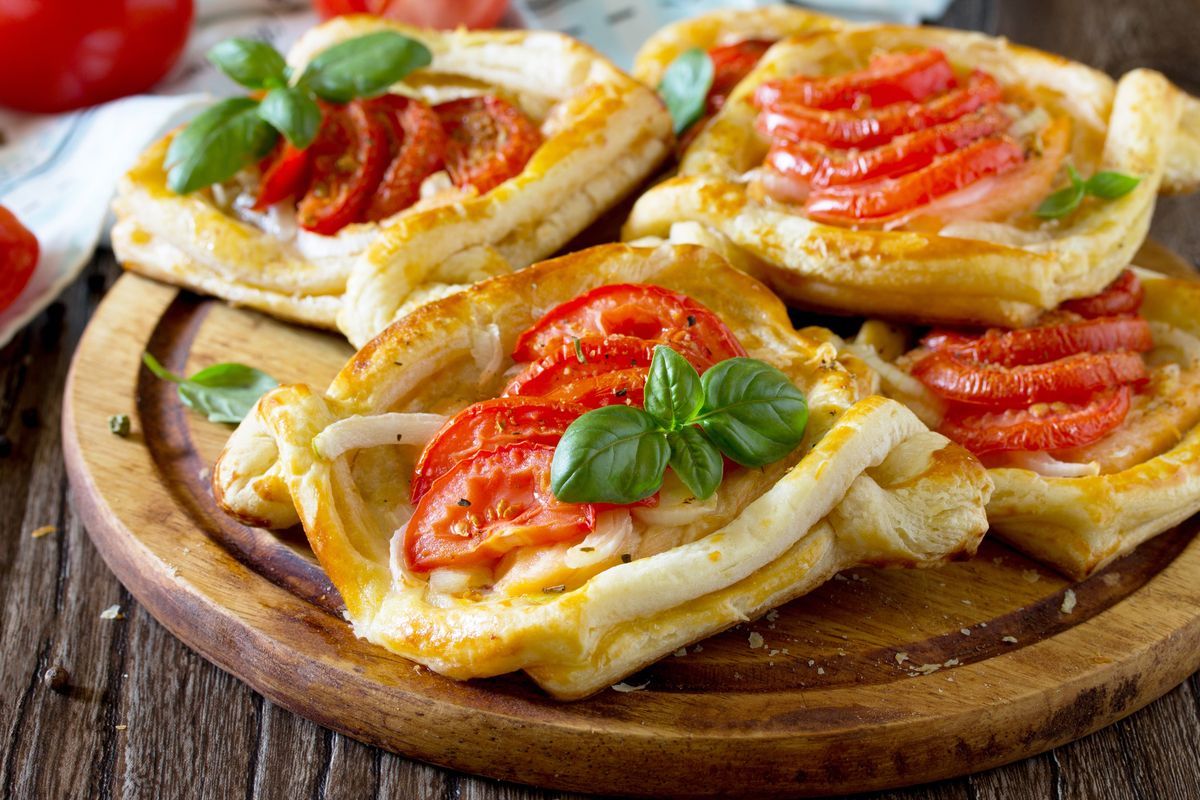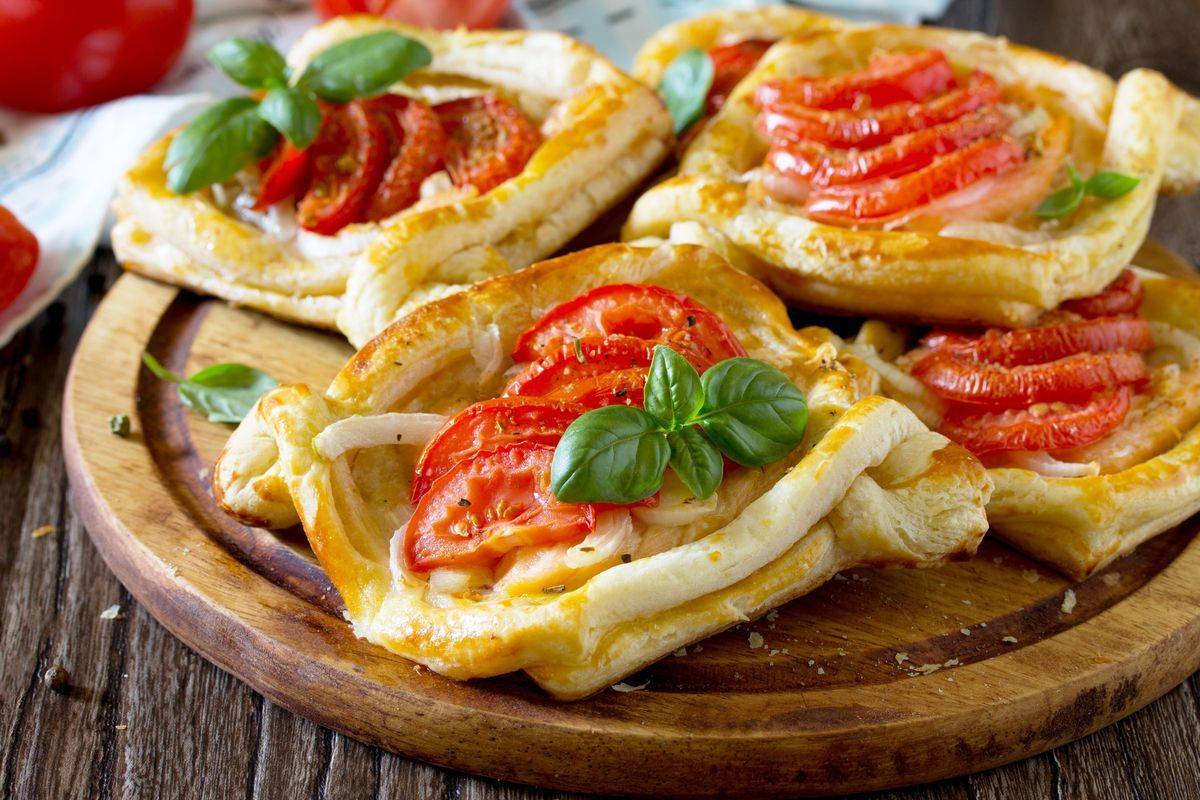 Preparation of tomato and mozzarella puff pastries
First, unroll the puff pastry on a work surface, roll it out well and divide it into six squares the same. Wash the cherry tomatoes, dry them and cut them into slices. Drain the mozzarella and cut it into sticks.
Arrange the squares of puff pastry on a baking sheet lined with parchment paper, prick the base with the prongs of a fork and spread the mozzarella and tomatoes on top.
Fold the edges of the puff pastry inwards and brush with a drizzle of oil. Bake in a preheated oven 180°C for 20 minutes. When cooked, remove the puff pastries from the oven, gently transfer them onto a wire rack and let them cool to room temperature.
A few more ideas: if you prefer, you can replace the cherry tomatoes with San Marzano or Piccadilly tomatoes. How to store: the puff pastries prepared in this way can be kept for 2-3 days in an airtight container.
How about trying the puff pastry pizzas and many other recipes with puff pastry?
Sign up for the Primo Chef newsletter to find out about new recipes, advice and news. Before anyone else.

Reserved reproduction © 2023 – PC

#recipe #quick #easy #appetizers