the recipe for the first course
A colorful dish that will make a great impression on the menu for costume parties: here is the carnival risotto.
As the name suggests, carnival risotto is a rich, hearty and colorful dish like the "fat" carnival parties. Its beautiful bright color is given by the puree of blended red peppers, from the bright green of spring peas and small cubes of yellow peppers. Everything is flavored with small cubes of feta, which make the dish even more delicious than it already is. A real pleasureto be prepared certainly not only for carnival!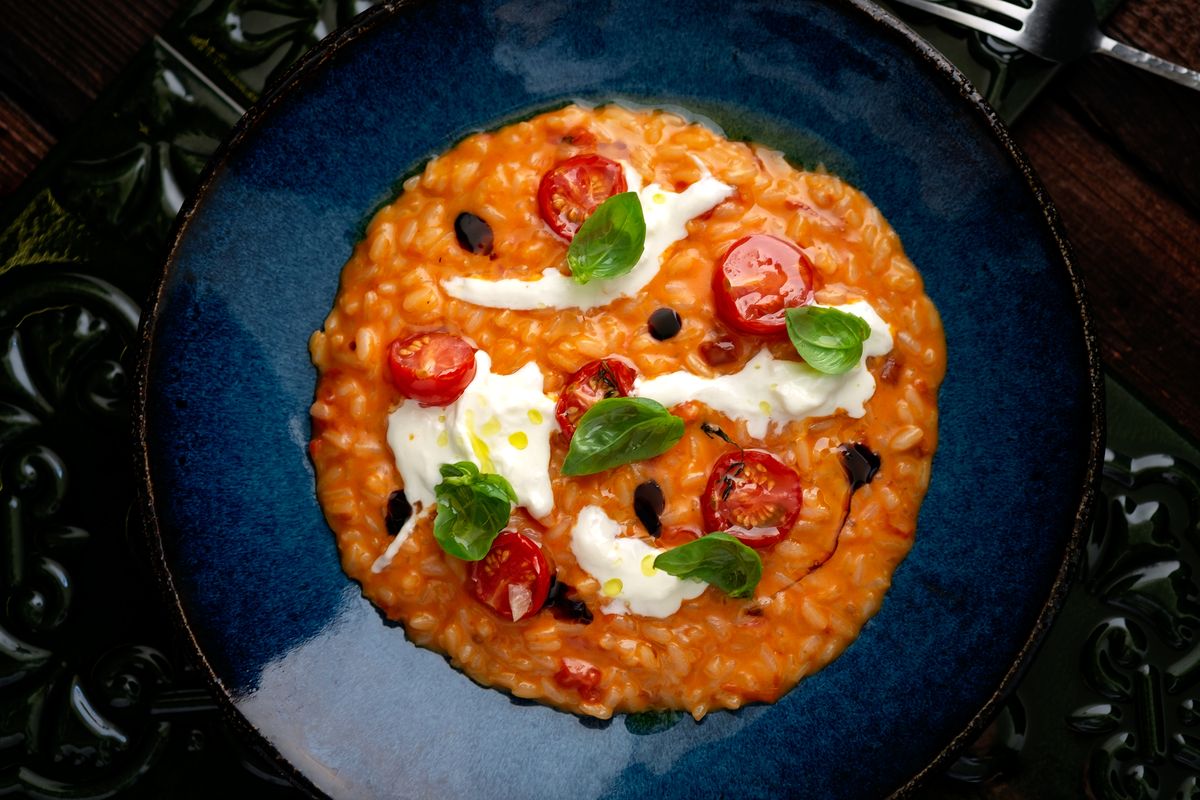 Preparation of Carnival risotto
To prepare your Carnival risotto, first you need to roast the red peppers, placing them on a baking tray covered with baking paper together with the cherry tomatoes cut in half. Put them in the oven 200°C for about 30 minutes (but take the tomatoes out about halfway through the time)
On the side, remove the skin from the yellow pepper and cut it into small pieces like confetti.
Heat the vegetable broth, in which you are going to boil the frozen peas for few minutes.
Thinly slice a white onion, and brown it in a few drizzles of extra virgin olive oil in a saucepan or large non-stick pan.
Pour in the rice and the yellow peppers cut into small pieces, toast for one or two minutes and then add the hot stock and the peas and cook for about 20 minutesseasoning with salt and curry powder (or chilli powder).
Peel the red peppers and blend them in a mixer with a little oil.
Pour this puree into the risotto when it has arrived within a few minutes of cooking.
Turn off the fire and complete the dish adding diced feta cheese, roasted tomatoes, basil leaves and a few drops of cooking cream.
Serve your Carnival risotto piping hot.
And what do you think of tomato risotto?
storage
We recommend consume at the moment this delicious and fun risotto.
Sign up for the Primo Chef newsletter to find out about new recipes, advice and news. Before anyone else.

Reserved reproduction © 2023 – PC

#recipe