the recipe for traditional Christmas sweets with pepper
Pepatelli, also called mbepetielle or papatìlle, are Christmas sweets, typical of Molise and Abruzzo. They are prepared from Christmas to Epiphany day and resemble cantucci in shape.
Don't call them cantucci, even if it's the simplest way to describe their shape, because people from Abruzzo and Molise might not appreciate them. Pepatelli are a typical dessert of central Italy made with flour, almonds, honey and pepe. It is the latter that gives the recipe its name and gives these biscuits their characteristic flavour.
We also recall that there are also i Sicilian peppers, or rather the piparelli. Similar in shape to their cousins ​​from Abruzzo, the latter differ however in the variety of spices used: cinnamon, cloves and nutmeg. This dessert, of Arab origin, was cooked in stoves that smoked like pipes: hence the name.
Today we see how to prepare the Teramo peppers.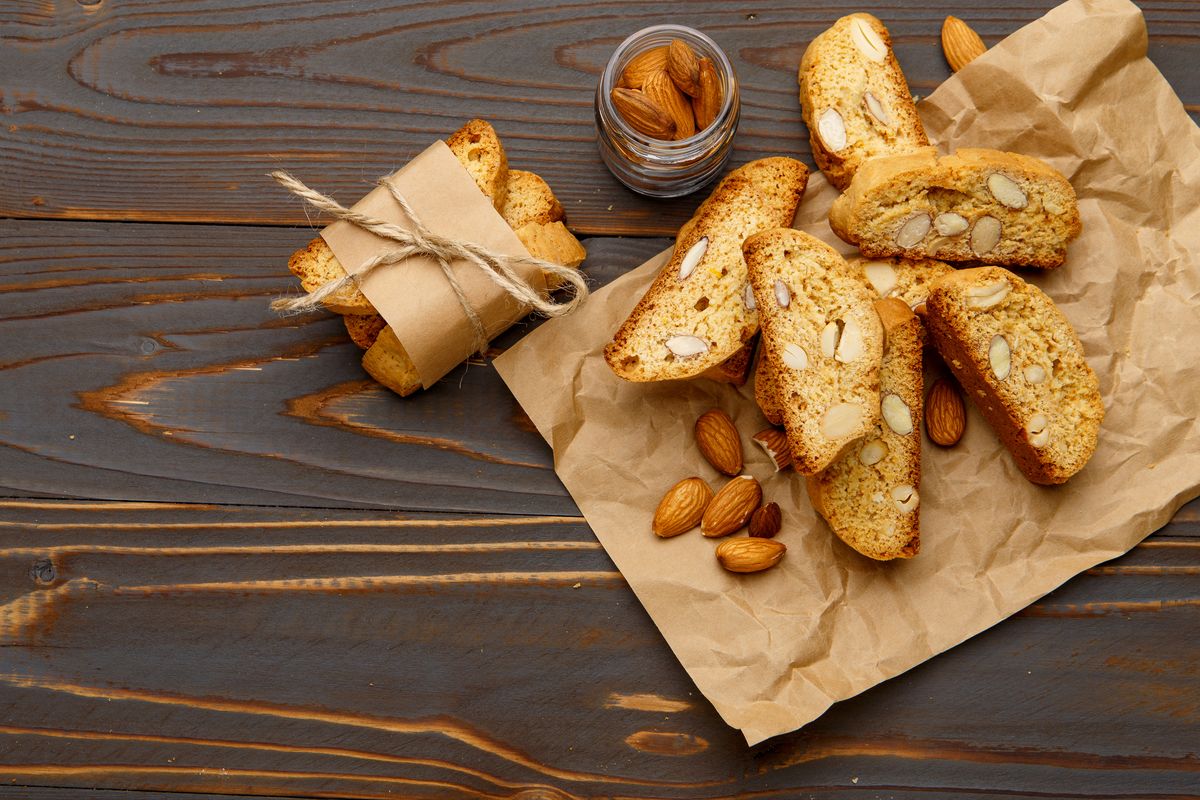 How to prepare peppers
First, let's make the fluid miele. We can heat it in a bain-marie, still in its jar for about ten minutes, or in the microwave oven for one minute at medium power. In this case, make sure that the honey container is microwave-safe.

Now mix the two flour in a bowl, add the whole almonds, the pepper, a pinch of salt and the grated rind of theorange. Pour in the honey and stir with a spoon to distribute it evenly.

Line a baking sheet with parchment paper and form three loaves dividing the dough into equal parts. The recommended size is 5cm wide, 2cm high. Bake a 180°C for 30 minutes.

Take the pepatelli out of the oven, cut them into one centimeter oblique slices and put them back in the still hot oven to dry.
Also try the cantucci recipe!
storage
Once these sweets of the Epiphany have cooled, yes they keep for a few weeks in a tin box.
READ ALSO: Prepare the vin santo: gluten-free cantucci are here
Sign up for the Primo Chef newsletter to find out about new recipes, advice and news. Before anyone else.

Reserved reproduction © 2023 – PC

#recipe #traditional #Christmas #sweets #pepper