the technique for organizing the week's meals in advance
A weekend to go shopping and cook all the dishes of the week effortlessly: here is the meal prep technique to save money and gain health
It is useless to deny it, we are always in a hurry and it is usually our meals that pay the price: we skip them, we consume them in a hurry and without paying attention to the right amount of nutrients. Not to mention those who are forced to consume it outside the home every day of the week. To come to our rescue is the meal prep technique which allows you to save money by organizing the menu for the weekshopping only once and not having to cook something every day. Curious to find out how it works?
Organize the menu of the week with the meal prep
As with all things, the key to success isorganization. Especially women who have to juggle work, husband, children and running the house are well aware of this. They will be the ones to appreciate the meal prep, a technique for plan meals in advance of the week.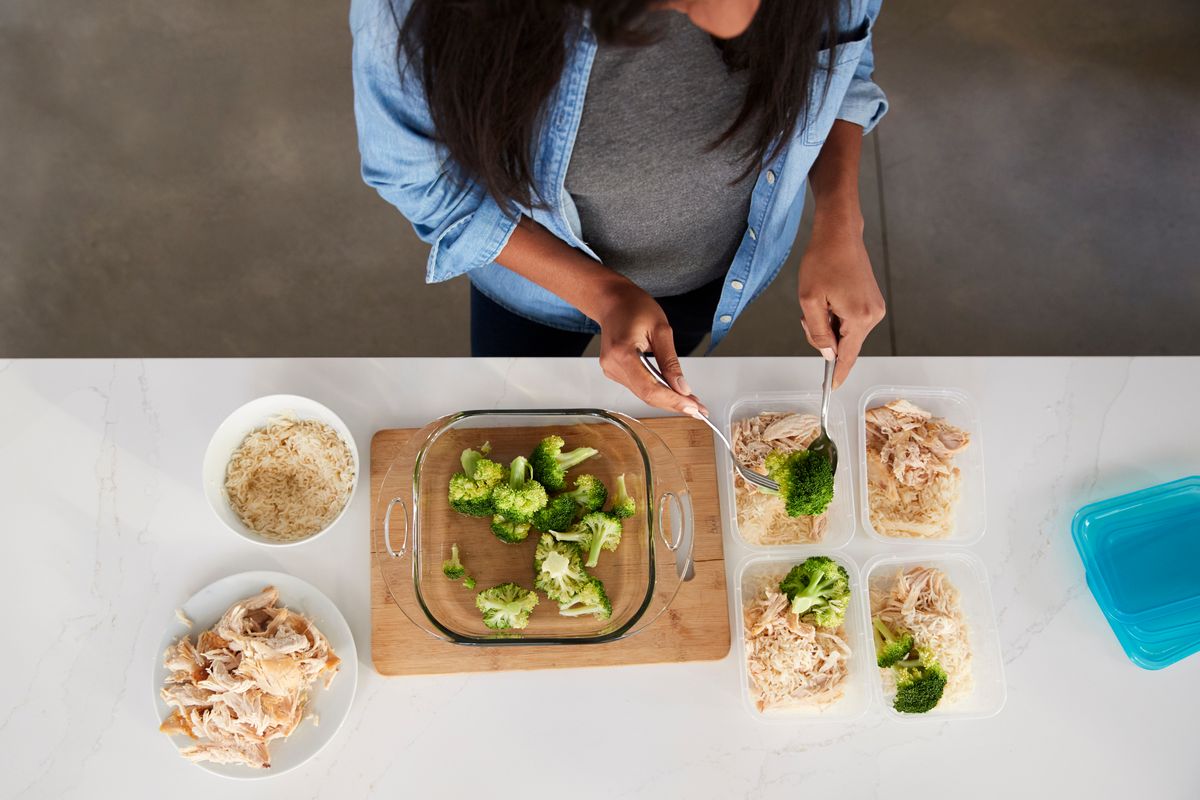 Here's how to proceed: the Saturday you decide what you want to eat from Monday to Friday of the following week, for lunch and dinner. We then proceed with the expense which must also take into consideration what is needed for breakfast and snacks. Finally, you cook enough quantities for your and your family's needs all at once.
In organizing the weekly meals you have to calculate, for example any exits with friends or freshly prepared meals which therefore will not be included in the meal prep program.
When drafting the menu, the following aspects should be taken into consideration:
• Enter the verdure in every meal;
• Consumed fruit twice a day, excellent as a snack;
• Carbohydrates in both meals (in the form of cereals, pasta or bread);
• Protein to alternate between eggs, cheese, meat, fish and legumes.
How to cook meal prep meals
To organize and cook everything in a weekend clearly requires a great deal of organization. Comfortable and practical are for example i airtight containers, obviously not disposable but to be reused from time to time. Alternatively, you can store everything together and portion from day to day.
Cooking first courses for the whole week
Because the pasta it hardly keeps for a long time without becoming sticky or you consume it in one of the first two days, or you replace it with formats like cannelloni and lasagna which will be cooked and frozen. A valid alternative are the cerali: cooked in advance, they keep for a long time in the refrigerator ready to be seasoned with legumes (to create a complete protein profile) or with other vegetables.
As for i sauces instead you can keep them in the refrigerator or freeze them already portioned until necessary and opt for some of our quick sauces.
Second courses for the whole week
Also in this case, an eye to the durability of the products will allow you to organize your dishes effortlessly. Eggs and omelettes, for example, must be consumed within a couple of days and then inserted at the beginning of the week. THE cheeses instead, they can be left to the last days.
As for the meat instead, in addition to the lean cold cuts such as turkey and bresaola, it is possible to cook the chicken breast. More complex preparations such as stews and braised meats instead they should be kept already portioned in the freezer.
Vegetables can be cooked in advance and added to cereals or accompanied by main courses. Grilled vegetables such as peppers, courgettes and aubergines lend themselves very well to these purposes, but also cooked in the oven like potatoes and squash or steamed like carrots and peas.
I legumesif you opt for the ready-made ones, they will only have to be drained and added to the preparations or flavored at the last minute in a pan.
Here's how to organize meals with the meal prep technique and always have something ready at home.
Sign up for the Primo Chef newsletter to find out about new recipes, advice and news. Before anyone else.

Reserved reproduction © 2023 – PC

#technique #organizing #weeks #meals #advance