they will soon arrive on the Italian market
The debut of white strawberries on the Italian market is getting closer and closer: they will be grown in Calabria by Gentile Group.
White strawberries are also about to arrive on the Italian market. What are? As you can imagine from the name, they are strawberries in all respects, they are simply… white! In addition to the color, in reality, they are distinguished by a characteristic aftertaste of pineapple and that is why they also take the name Pineberry. In Italy they will be grown and marketed by Gentile Group, based in Calabria, a cooperative that has made an agreement with the American company Emco Cal.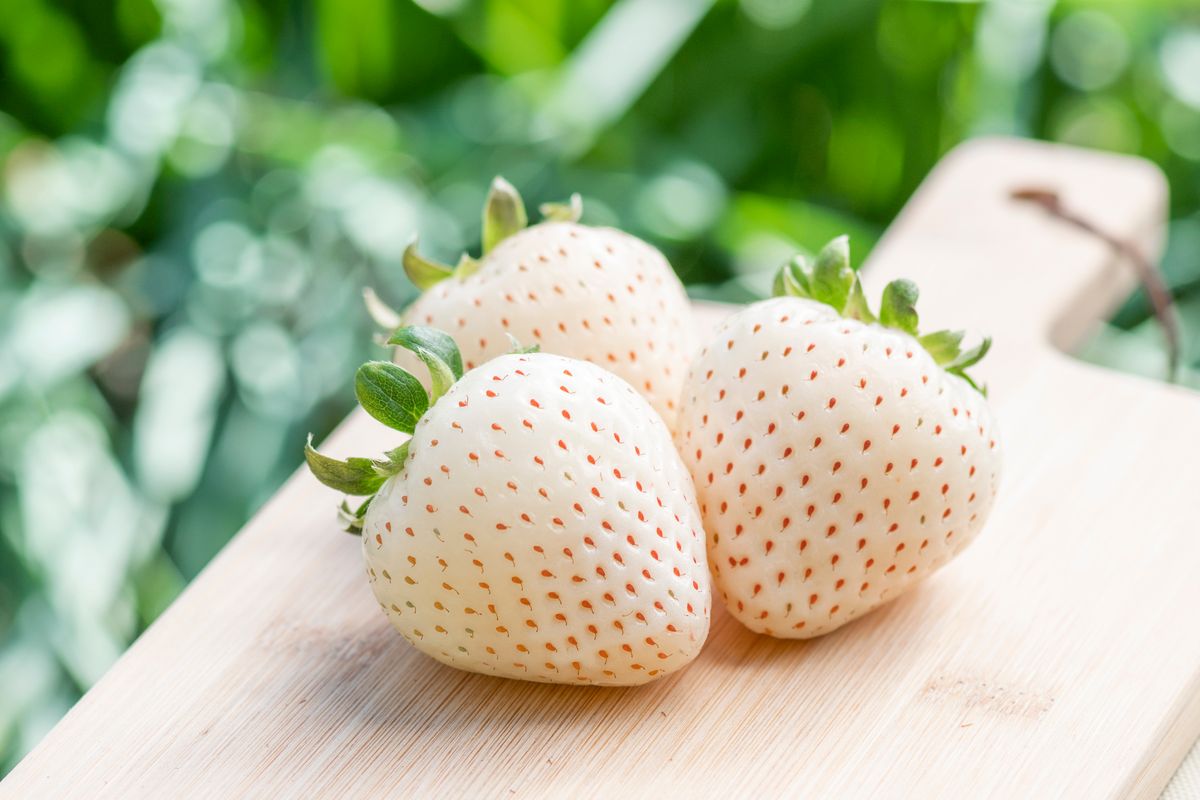 White strawberries: soon the debut in Italy
This variety of white strawberries is called Florida Pearl, a name that derives from the group of scholars at the University of Florida who developed them. Loris Gentile, president of Gentile Group, explained: "We have started picking the first white strawberries around New Years and the collection and sale will then continue until mid-June". This particular fruit has already attracted the attention of several Italian and European chefs who can't wait to try and use it in their dishes. But this particular strawberry is not intended only for the great starred kitchens.
Gentile Group's goal, in fact, is to bring this fruit to the tables of all Italians: "There are also consumers who, due to food intolerances and/or allergies, consider the white strawberry to complement the classic red strawberry", says Loris Gentile. The president concluded: "We currently have one hectare in production. It will be ours first real season after last year's test. The harvest is in excellent condition, despite the hot October which slowed down its vegetative development. Now the strawberries are starting to give good results: there is also a fair amount of unripe fruit, and there are also many flowers about to blossomso we can guarantee a constant supply during the winter months".
What are Florida Pearl white strawberries and where do they come from?
Florida Pearl strawberries are a variety of white strawberry. I'm a hybrid variety which was bred in Florida, for winter and early spring growing. They are characterized by a pale yellow-white color and a mild and sweet flavour. Florida Pearls are also known for their resistance to heat and drought. This strawberry variety is also known for its ability to resist diseases and pests common to this fruit. What do you think? Will you try to use them for our strawberry tiramisu?
Sign up for the Primo Chef newsletter to find out about new recipes, advice and news. Before anyone else.

Reserved reproduction © 2023 – PC

#arrive #Italian #market