Carbonara, parmesan, tiramisu, panettone. What are the traditional recipes that are not born in Italy? The Financial Times interview with the expert Alberto Grandi opens the debate.
According to an interview published by the Financial Times, real Parmesan cheese is now found only in Wisconsin, while panettone and tiramisu they were born in supermarkets. Furthermore, it is claimed that carbonara was invented by the Americans. These statements are made by Alberto Grandi, president of the degree course in Economics and Management at the University of Parma, who has already made controversial claims about Italian food in the past.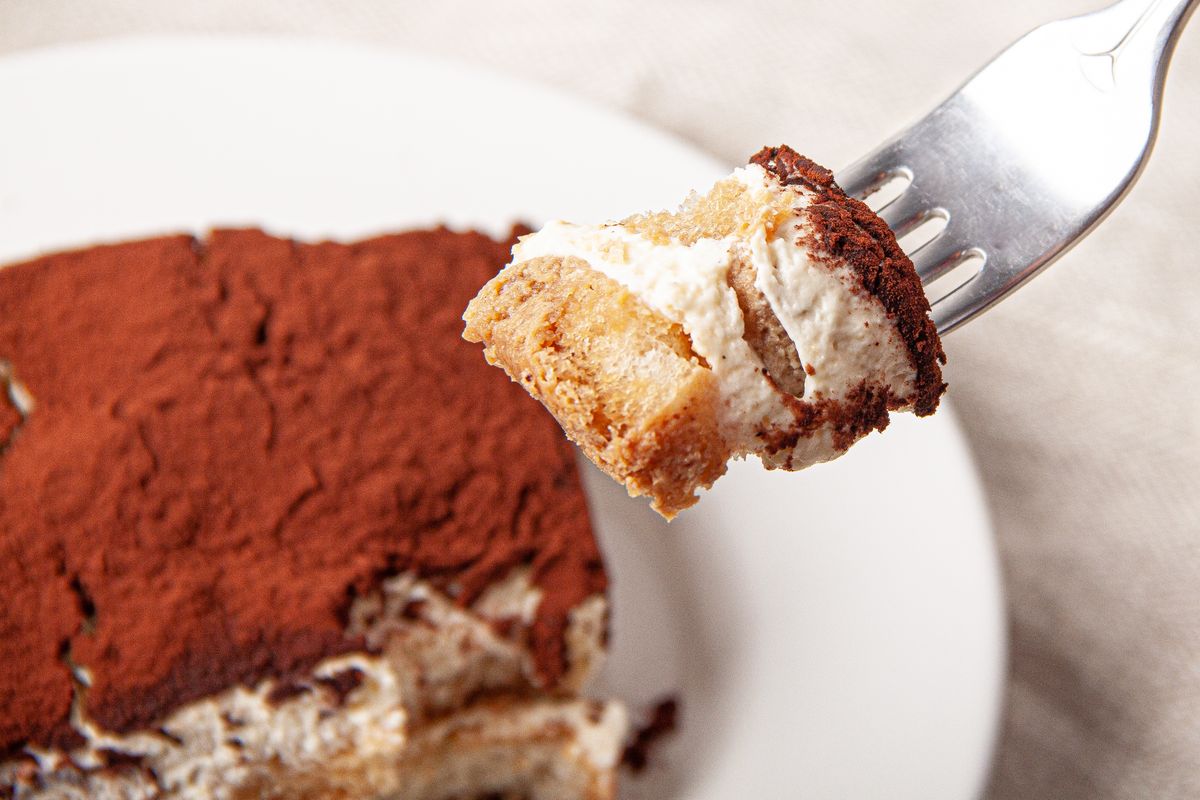 What foods weren't born in Italy?
The controversial statement about the origin of panettone comes from Marianna Giusti's interview with Alberto Grandi, an expert who has dedicated his career to debunking myths related to the Italian culinary tradition on the basis of academic literature. According to Grandi, the original panettone was a thin and hard focaccia stuffed with raisins, eaten only by the poor and with no connection to Christmas. The current version of panettone, as we know it, was invented industrially by Angelo Motta in the 1920s, and it wasn't until the 1970s that independent bakeries started producing artisanal dome-shaped versions. This strange story teaches us that inconvenient truths can be hard to swallow.
We then move on to the famous Italian dessert, tiramisu, whose origins have been the subject of controversy between Italian cities and regions that vie for the title of cradle of this dessert. According to GrandiTiramisu first appeared in cookbooks in the 1980s and its star ingredient, mascarpone, was hard to find outside of Milan before then.
As for Parmesan, its original version is no longer found in Italy, but in Wisconsin. This cheese has a thousand-year history and up until the 1960s the wheels of Parmesan weighed only about 10 kilos and enclosed in a thick black crust, with a texture that is fatter and softer than the current one. The Parmesan produced in Wisconsin by Italian immigrants originally from the Po region north of Parma, on the other hand, has remained faithful to the original, without evolving as in Italy where it has become a hard cheese with a clear rind produced in large wheels.
The controversy in the Financial Times interview
The Instagram profile of the Financial Times has generated a great debate, posting a post with Grandi's claims. One of the most popular comments states that this post could mark the beginning of Third World WarAnd. Of the many comments, most do not believe these statements and are on the side of the Italian tradition. The Financial Times had to intervene, stating that it had no interest in promoting American culinary traditions.
Sign up for the Primo Chef newsletter to find out about new recipes, advice and news. Before anyone else.

Reserved reproduction © 2023 – PC

#tiramisu #Italian