Tomato juice through a juicer for the winter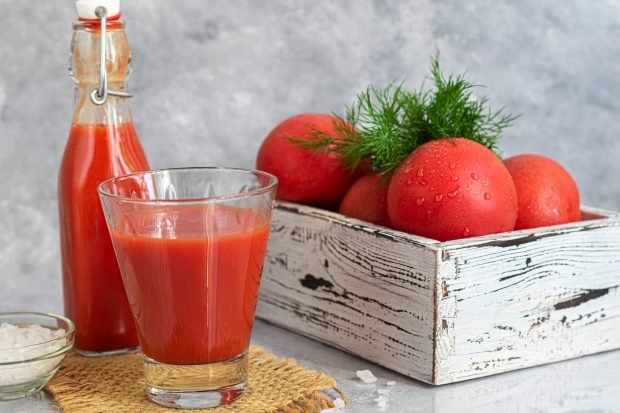 Homemade tomato juice is a must-have for many housewives. Once you try it, you will forever forget about store-bought tomato. Preparing juice is not difficult at all, and the amount of the finished drink depends on the juicer, the variety of tomatoes and the boiling time.
Step by step cooking recipe
Rinse the tomatoes, pat dry and cut into random slices.
Pass the prepared tomatoes through the juicer.
Add salt to the juice, bring to a boil, stirring and removing the foam, then reduce the fire and boil the juice for 30-45 minutes, depending on the variety of tomatoes. You can add a little sugar if you like if the tomatoes are sour.
Pour hot tomato juice into sterile jars and roll up. Store the workpiece in a cool, dark place.
#Tomato #juice #juicer #winter