Tomato juice with pulp for the winter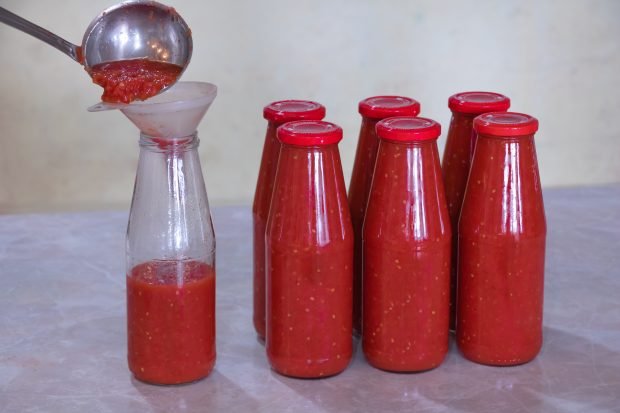 Homemade, 100% natural, healthy tomato juice is easy to make with this recipe. Only tomatoes and salt, without unnecessary additives and components. The juice is thick, with pulp and is suitable for all occasions. Such a preparation is necessary for every housewife!
Step by step cooking recipe
Rinse the tomatoes, make a cross-shaped incision on the top of each fruit, pour over with boiling water, then place under cold water. Remove skin.
Cut the peeled tomatoes into arbitrary pieces. Using a food processor or a good old meat grinder, smash the tomatoes into a tomato mass.
Pour the workpiece into a bowl for cooking, add salt and boil over medium heat for 15-20 minutes after boiling, stirring and removing the resulting foam.
Pour hot tomato juice into sterile jars, roll up and cool. Store the workpiece in a cool, dark place.
#Tomato #juice #pulp #winter