Tomatoes in their own juice with garlic for the winter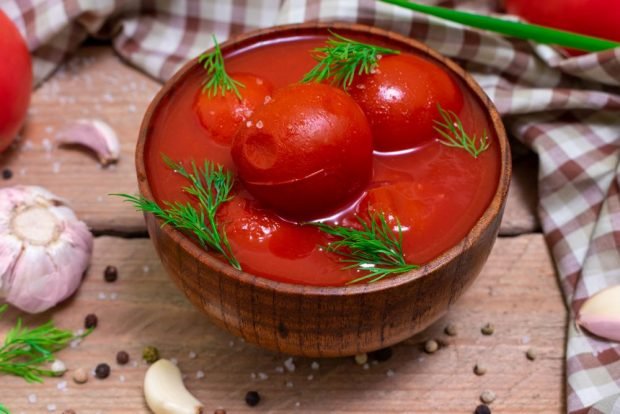 proton_l3, stock.adobe.com
Every year I close tomatoes in my own juice with garlic for the winter. I can't even imagine how I can do without this piece. I serve vegetables on the table, and use tomato juice for making sauces, roasts and many other dishes.
Step by step cooking recipe
Place the peeled garlic and half of the tomatoes in prepared jars.
Pass the remaining vegetables through the juicer.
Mix the resulting juice with sugar, salt, citric acid and a mixture of peppers.
Boil for 5 minutes and pour into jars with tomatoes.
Sterilize for 15 minutes, roll up and wrap for a day with a thick towel.
#Tomatoes #juice #garlic #winter