What is Instant Pot and how does it work?
It is one of the most desired and used appliances. This is what the Instant Pot, an electric multicooker, is and how it works.
You have surely heard of it because, just like the air fryer, it is conquering an ever-increasing number of people. We are talking about the Instant Pot, a multicooker which uses pressure to cook and prepare an almost infinite number of recipes without you having to do (almost) anything. Let's find out together what the Instant Pot is and how it works.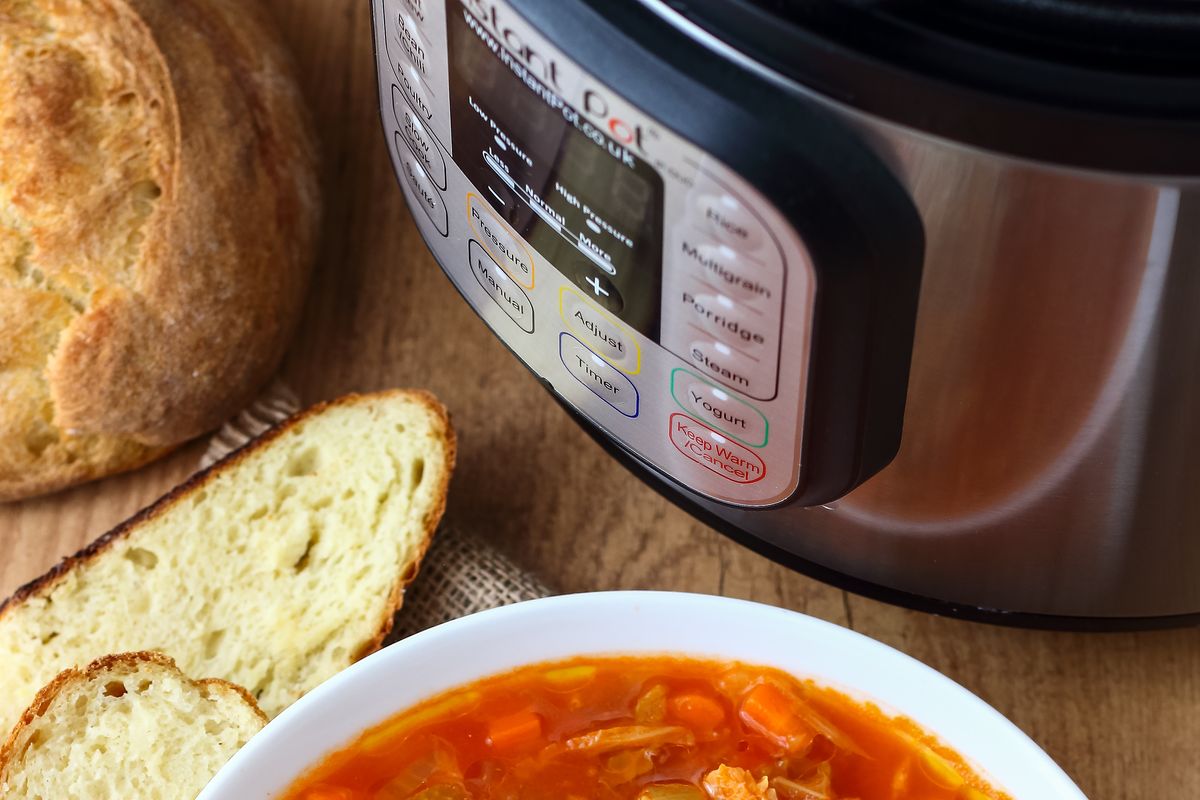 Cook the Instant Pot
Born in Canada in 2010, the Instant Pot begins to enjoy great success only 5 years later thanks to an amazing offer during Amazon Prime Day. Millions were sold, thanks to the endless promises that advertised it, but what is the response after some time? The Instant Pot is truly one instant pot what is worth having in the kitchen?
Difficult to answer unequivocally because a lot depends on how much you cook and how much you are able to use it. Yes, because this appliance is much more than an electric pressure cooker. It encloses in a single device steamer, rice cooker, yogurt maker, pressure cooker, roaster and, in the more advanced models, even cooking under vacuum, air fryer and sterilizer. All devices which, purchased separately, not only take up a lot of space but also require a fair investment of money.
Consequently, this multicooker it is a good helper in the kitchen. Thanks above all to the recipe book provided but also to the multitude of recipes on the net, once practiced it will find a permanent place in your kitchen allowing you to save time but also money.
How the Instant Pot works
Operation is really very simple, whichever model you choose, thanks to the multifunction displays and keys with preset programs. The ingredients are placed in the internal stainless steel pot, which is removable and washable in the dishwasher, then it is closed with the lid and cooking starts.
Once the pot has set, it will begin to form steam and once under pressure, a safety device will prevent it from opening. This is a further guarantee, especially for all those who do not use normal pressure cookers for fear they will explode.
Once the adequate pressure has been reached based on the ingredients, actual cooking begins. The advantage of the Instant Pot is that reduces cooking times by half or more. An acoustic signal will signal the end of the process and all you have to do is vent the steam through the appropriate valve. Some recipes also allow you to use the residual steam to continue cooking, saving electricity.
However, keep in mind that not all that glitters is gold. The Instant Pot, however fast, it is not instantaneous as the word suggests instead. In fact, you must take about 15 minutes before reaching pressure, to be added to the actual cooking time of the recipe. If the latter then provides for the natural vent mode, i.e. the release of steam without turning the valve, you will have to add another 20-30.
Otherwise, the Instant Pot is one valid ally in the kitchen, mainly for cooking large cuts of meat, but also and above all legumes even without soaking. And if you love self-production, you can make excellent vegetable-based or cow's milk yoghurts or even cook rice for sushi. This appliance is also excellent for one pot recipes, such as pasta or curries.
Sign up for the Primo Chef newsletter to find out about new recipes, advice and news. Before anyone else.

Reserved reproduction © 2023 – PC

#Instant #Pot #work