What is the centenary egg: history, characteristics and flavour
Do you already know what the centenary egg is and its history? Here's everything you need to know about this particular and controversial Chinese product.
In the West it is still little known, especially in Italy, but the "hundred year egg" has a very long tradition. This term indicates a gastronomic product of Asian origins; in particular, its origins are linked to China. It is a culinary discovery dating back several centuries and remains a highly sought-after product of Chinese gastronomy.
Do you want to know what the centenary egg is? It is a type of egg that it must be kept for a good 100 days (and not 100 years, don't worry!) and which, in this fermentation process, changes color and flavour. It is preserved in a mixture of special ingredients, including calcium oxide and can then be tasted. At home he is much appreciated, but in the West his fame shows no signs of taking off; probably, the cause of this is due to its too strong smell which penalizes the taste of the product.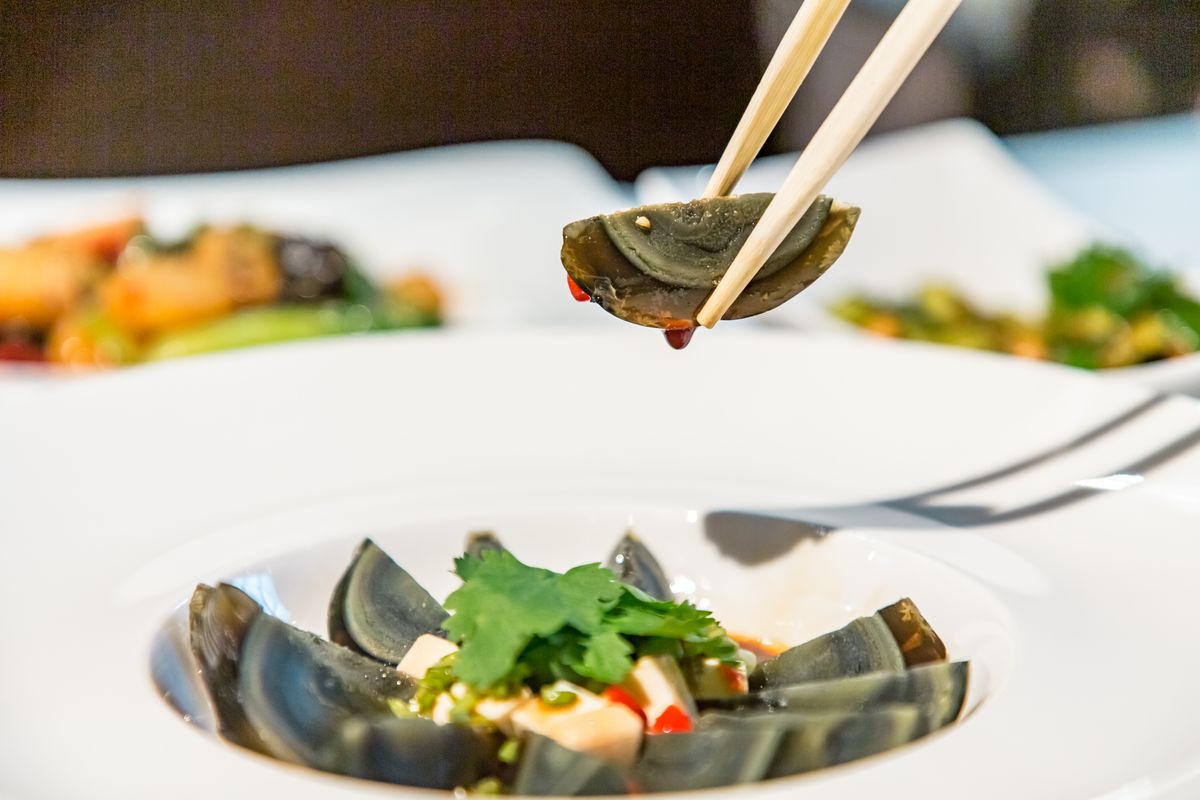 That's what the centennial egg is: history
According to some testimonies, the origin of the centenary eggs should be placed in about 600 years ago, during the Ming period. It all started with a man who found a duck egg in a small pool full of lime; the egg would have remained stored there for over 2 months and, once tasted, its flavor would have positively impressed the man, who began to prepare it at home – adding salt.
To this day, the preparation of the centenary egg is still renowned – albeit with some modifications. The starting product is always the duck egg, which is more suitable than that of hen or quail. The eggs are left to ferment in a container, covered with a particular mixture based on: water, carbonesalt and calcium oxide. Il fermentation time it's about 100 days.
The appearance of this gastronomic specialty of China is very special. The shell is very dark and hides an egg white from gelatinous consistency and from amber color. Almost transparent and dark, the gelatinous part hides a gray yolk and quite dark. Its appearance, therefore, is not very inviting, just like its smell. Most of the tasters, let's specify Westerners, say that it is enough sulphurous and unpleasant, almost like a rotten egg or blue cheese. Despite this, its taste seems to be very savory, almost better than the usual hard-boiled egg.
How to serve the hundred year egg
In Asian cuisine, this gastronomic product is eaten alone or served to accompany other dishes. It is used to enrich soups and soups, or included in the preparation of omelettes made with fresh eggs. Another method much appreciated in the country is to use it in congee, a typical porridge. If you want to serve it as a simple side dish or appetizer, just cut it into slices and season it with marinated ginger roots. In Taiwan, however, it is presented with slices of cold tofu and seasoned with soy sauce.
If you want to buy it, you could find it in some Chinese supermarkets, present on the Italian territory. Its price is around around 4.50 euros for a pack of 6 eggs.
READ ALSO: Fermented food: let's find out what it is and all the benefits!
Sign up for the Primo Chef newsletter to find out about new recipes, advice and news. Before anyone else.

Reserved reproduction © 2023 – PC

#centenary #egg #history #characteristics #flavour