What is the most expensive ice cream in the world, from 6,000 euros per scoop!
Truffle, parmesan and gold: this is the most expensive ice cream in the world that blends Italian excellence with selected Japanese ingredients.
The Japanese company Cellato spent a lot of time and effort to achieve this, but in the end they managed to create the most refined taste ever tasted. This delicacy is called Byakuya, which means "White Night" in Japanese and is in fact made with ingredients purely with that color. A cost is really high, apparently excessive, justified by its creators thanks to the quality of the selected ingredients and which earned him a Guinness World Record.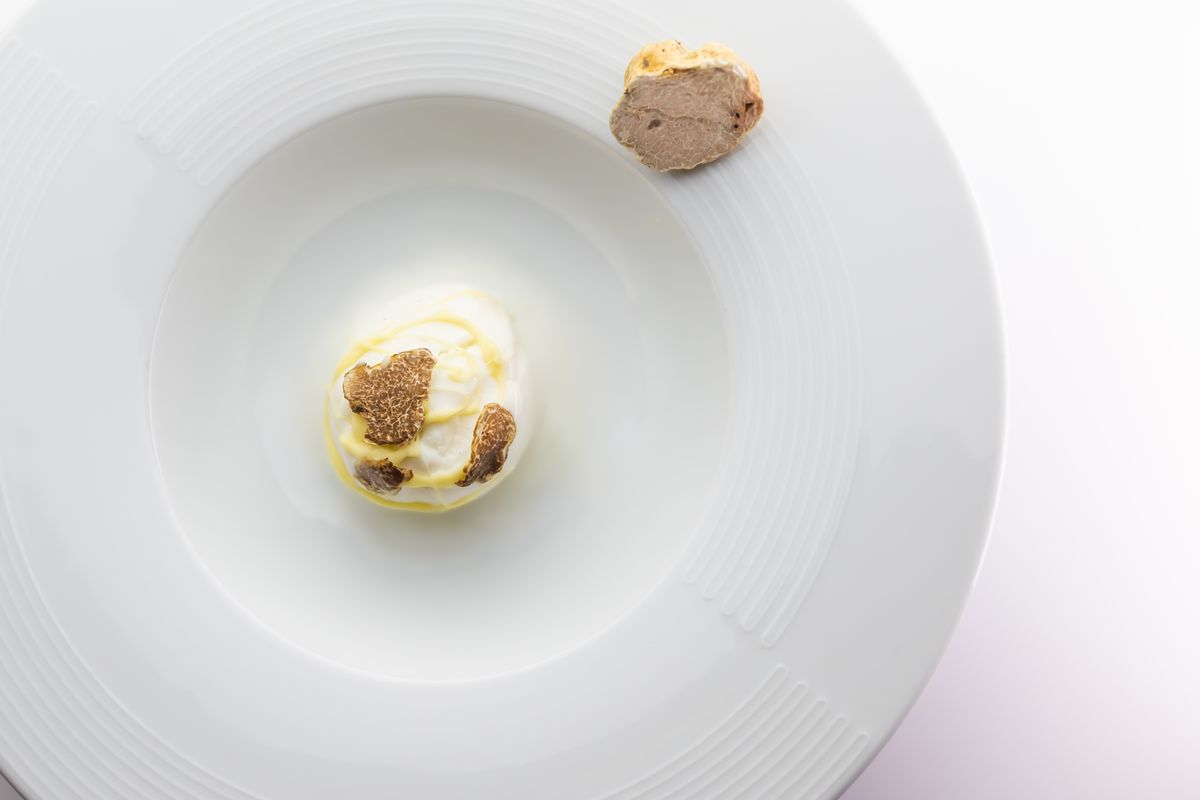 How is the most expensive ice cream in the world and how much does it cost
Two of these ingredients are delicacies of the Italian culinary traditionmix with the Japanese raw materials more valuable. Behind the creation of this recipe is the intention to unite East and West, entrusted to Tadayoshi Yamada, the head chef of the RiVi restaurant in Osaka, known for his iconic cuisine based on the ethics of fusion. In Byakuya's recipe, the Alba white truffle and the Parmesan Cheese they join in two varieties of Sakekasua creamy ingredient obtained from the sake-making process, and decorated with edible gold leaf.
The cost? It is priced at over 6,000 euros, 6,211 euros per ball to be precise.
Guinness World Record ice cream
Its smooth texture and unrivaled price have made Byakuya ice cream worthy of entering the Guinness Book of World Records as the most expensive ice cream in the world. As reported by CNN, the Cellato staff who had the privilege of tasting the Byakuya described this ice cream as "an explosion of taste and texture, with the intense aroma of white truffle spreading in the mouth and nose, while the subtle accents of Parmesan and Sakekasu complete this amazing dining experience".
Where it appears and how to eat the most expensive ice cream in the world
This taste experience offered by Cellato can be ordered online (only in Japan) and is shipped directly to your home, accompanied by precise tasting instructions. Customers are asked to let the ice cream defrost at room temperature, then to pour the white truffle into the cup and mix it with a handcrafted metal spoon provided inside the package. Finally, after having decorated the cup with a gold leaf, it is recommended to taste this delicacy together with a sake or a French white wine. Looking to the future, Cellato plans to expand its range of ice creams by introducing Champagne and caviar-based variants to the market.
Sign up for the Primo Chef newsletter to find out about new recipes, advice and news. Before anyone else.

Reserved reproduction © 2023 – PC

#expensive #ice #cream #world #euros #scoop