what to bring and what not
Don't panic, we'll help you. Have you received an invitation to dinner and don't know what gift to bring? Here are those that are allowed and those that should be avoided.
We have learned, above all thanks to some television programs, how it is good practice to bring a gift when you are invited to dinner. But be careful: there are not only a few occasions when this does not apply, but it is also advisable to know what can and cannot be given as a gift. To avoid embarrassment and to discover a new aspect of etiquette, here are some tips.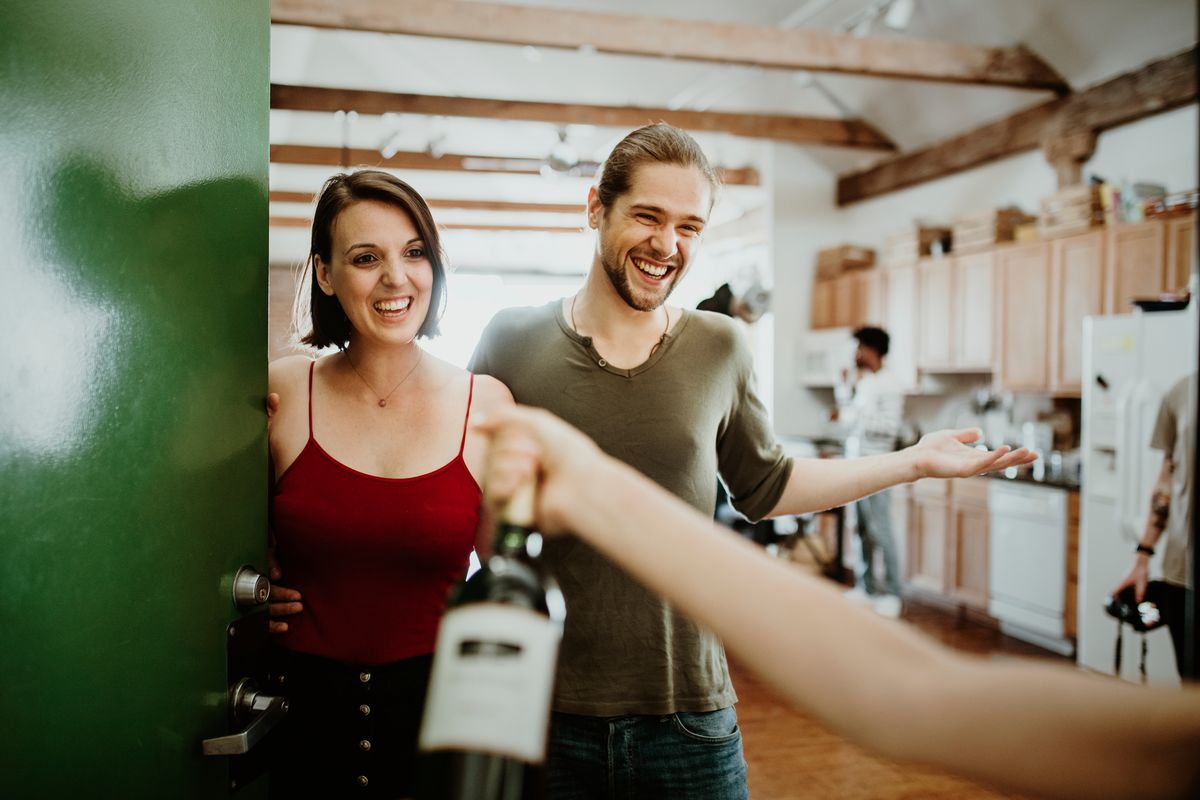 Gifts for dinner invitations: what not to bring
Let's start right away with all those things that may turn out unwelcome or even offensive but first let's clarify one aspect: bring a gift when you are invited to dinner it is advisable only if it is the first time you visit the house. With family and friends who see each other often this practice, unless you have agreed otherwise, is completely superfluous.
The first golden rule is be moderate: avoid too demanding gifts that could put the landlord in difficulty. In fact, he may think that you are doing it to somehow "pay back" for your meal.
Also to be avoided ready meals already cooked (assuming you haven't mentioned it before), because they could overlap with what was cooked and therefore create another difficulty. Your host would feel obliged to serve it together with or instead of what he cooked, or even think that you don't consider him a good cook.
Different speech instead for i desserts: if you respond to an invitation with the counter-proposal to bring a sweet, you will certainly be doing a nice gesture. The only sweets to make an exception are those of the holidays, such as panettone and pandoro, since the house is usually already full of them.
Last but certainly not least, i furnishings. Avoid giving away objects and ornaments because everyone must feel free to furnish their home as they see fit. He may in fact feel compelled to expose it.
What to bring for a dinner invitation
We said green light to desserts, especially if homemade, but the list doesn't end there. Moderate sized packages of treats such as chocolates or biscuitsdo not bind those who receive them who will therefore feel free to bring them to the table together with the coffee.
Green light also to the bottles of vino but be careful, not all of them are good and if you don't know the tastes of those who receive them, it's better to opt for something classic like bubbles. Remaining on the subject of spirits, the more particular liqueur wines are perfect to accompany desserts and coffee.
Auspicious they are also plants and flowers. Cut flowers are certainly beautiful but could put the recipient in difficulty in finding a vase. Better to opt for small plants, even flowering ones, so that they can immediately find a place.
Of course these are just guidelines. The more you know who invites you, the more chances you will have to choose the right gift. Remember though that this practice is accepted by the etiquette but it is in no way due: if you are invited to dinner, it is assumed that the invitation is made with pleasure and there is no reason to feel indebted.
Sign up for the Primo Chef newsletter to find out about new recipes, advice and news. Before anyone else.

Reserved reproduction © 2023 – PC

#bring