White fish in the oven recipe with photos step by step and video
Step 1: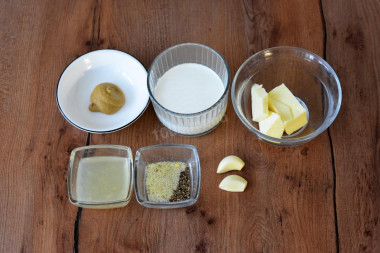 How to bake white fish in the oven? It's very simple. First, prepare the necessary ingredients for the sauce according to the list. You can use cream with fat content from 20 to 33%, but keep in mind that the higher the percentage of fat content of the products you use, the higher the calorie content of the dish. Adjust the amount of lemon juice to your liking.
Step 2: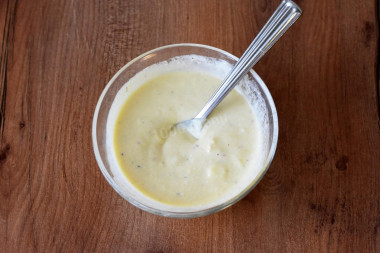 Melt butter beforehand. In a bowl, combine the cream, melted butter, lemon juice, mustard and crushed garlic cloves. Salt, pepper everything and mix thoroughly until smooth. The sauce will be medium thick. If the sauce seems too sour for you, you can slightly dilute it with cream.
Step 3: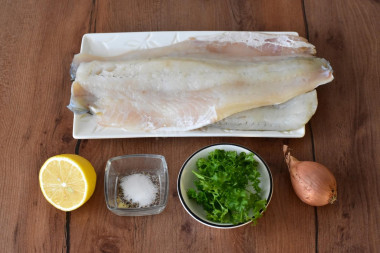 Now prepare the fish. The fillet of any white or red fish is suitable for the recipe. Fish can be fresh or frozen. Frozen fish must first be thawed by transferring it from the freezer to the bottom shelf of the refrigerator. I have a fresh zander fillet.
Step 4: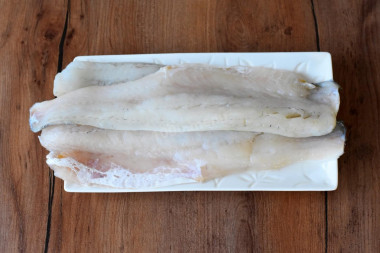 Rinse the fish fillet and dry well. I used a ready-made pike perch fillet. You can take a whole fish and cut it into fillets yourself. You can also use pressed fillets in briquettes.
Step 5: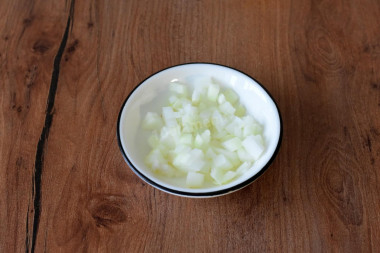 Peel the onion and chop finely. You can replace the onions with shallots or red onions.
Step 6: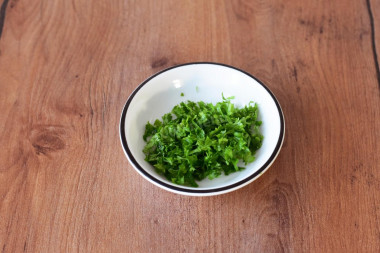 Finely chop the parsley. Optionally, you can replace or supplement with other herbs, such as dill, cilantro, green onions, or use a mixture of different herbs.
Step 7: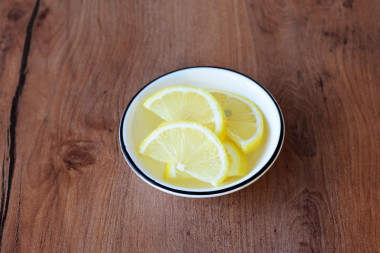 Cut the lemon into semicircles. Lemon can also be added according to your taste. Before adding a lemon, it is better to taste it: the skin (the white part between the zest and the pulp) can be very bitter. In this case, do not add lemon to the fish. Limit the juice in the sauce. Or cut off the zest and white flesh.
Step 8: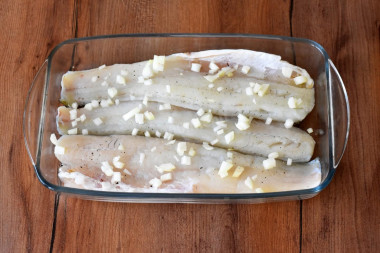 Lay the fillets in a baking dish. Salt, pepper and sprinkle with chopped onions.
Step 9:
Drizzle fish with creamy lemon sauce. Arrange lemon slices on top. Put the mold in an oven preheated to 200 ° C for 10-15 minutes. The exact time depends on your technique, products and personal preference. If you use red fish, it will likely take a little longer to bake.
Step 10: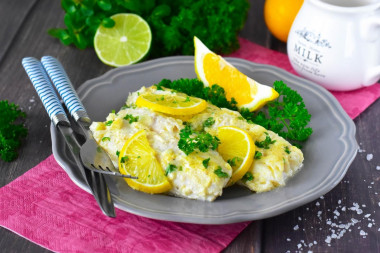 Sprinkle the finished fish in white sauce with chopped herbs and serve. Enjoy your meal!
#White #fish #oven #recipe #photos #step #step #video