Who is Davide Scabin, the innovative chef of Italian cuisine
Davide Scabin is the first great innovator of Italian cuisine. Originally from Piedmont, he has been at the helm of successful restaurants since the age of 28.
Nowadays there are no more cooks but chefs and if the dishes you bring to the table are not elaborate then you are not really cooking. Innovation is perhaps the most used and abused word in the kitchen but when it comes to innovation with chef Davide Scabin things are very different. Piedmontese of origin, he has always hung out in the kitchens of his mother's restaurant, gradually feeding his own passion for cooking. Let's get to know him better.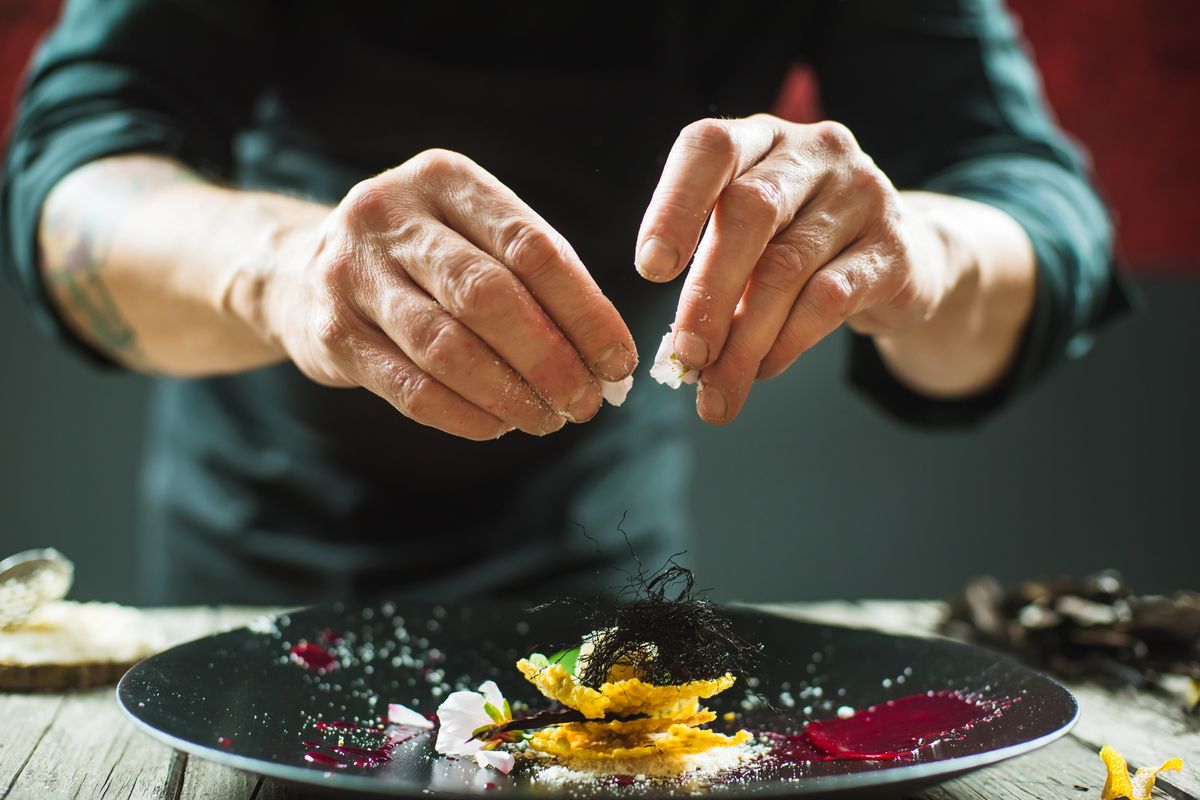 Who is Davide Scabin
Class September 9, 1965 under the sign of Virgin, Scabin was born in Rivoli, in the province of Turin. His father was a truck driver while his mother, as mentioned, was the owner of a restaurant. That's where Davide approaches the kitchen for the first time, in particular the typical one Piedmontese. The choice to attend the hotel management institute is entirely consequential.
After the diploma, the period in which he worked in the cosmetic sector was really short, leaving it, in 1993, to open his first restaurant, the Combal dialectal term meaning basin. Located in Almese, in the province of Turin, it was a trattoria in which, however, the chef's inspiration and imagination were already beginning to emerge.
This is followed by the Combal.Zero, as if to signify a restart, a new beginning and a new kitchen. Even the location is completely unusual, especially for those years: we are in 2002 and yours is the first restaurant to be built inside a museum space, that of the Castello di Rivoli. It's 2011 when it gets Due Michelin and ranks 28th on the list of World's Best Restaurants. The subsequent downgrading to a one star, which took place in 2016, caused great outrage. The restaurant closes its doors permanently in 2020.
But Davide Scabin does not stop: after his experiences at the Central Market in Rome with Scabeat and of Turin with Scabin Qbbecomes executive chef of the Carignano restaurant with one Michelin star in Turin.
Probably, however, to make him famous, are his appearances in The cook's test e The land of fires. In 2023 he is the guest of an episode of Masterchef Italy.
3 curiosities about Davide Scabin
– The details of the chef's private life are not known. According to some rumors, however, it seems to be engaged.
– His most famous dish is the Cyber Eggalso called Scabin egg, a recipe in which the shell is reconstructed and the yolk enriched with caviar, vodka, shallots and pepper.
– His Instagram profile it is quite varied, full of glimpses of the chef's life.
Sign up for the Primo Chef newsletter to find out about new recipes, advice and news. Before anyone else.

Reserved reproduction © 2023 – PC

#Davide #Scabin #innovative #chef #Italian #cuisine