Who is Tracy of Masterchef Italia 11
Tracy Eboigbodin is the winner of Masterchef Italia 11. Let's find out a few more details about her private life.
With his colorful turbans, Tracy Eboigbodin immediately attracted attention. However, she conquers the judges (unanimously), with a dish that tells her story and her origins. We don't have much information about her, except those released during the various confessionals of Masterchef Italy 11. Let's find out a few more details about the winner.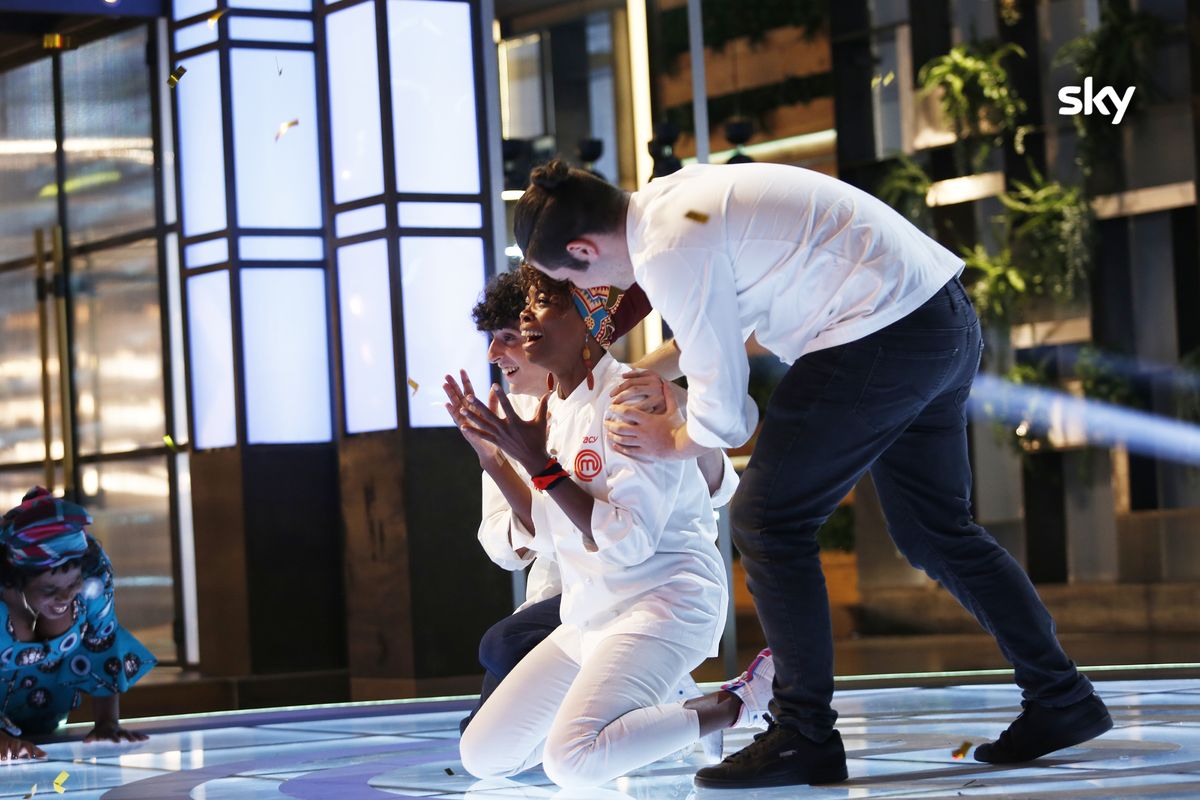 Who is Tracy Eboigbodin
Born in 1993, Tracy is from Nigerian origin. It is there that he spent his childhood with his parents and two younger brothers. The situation in which she lived was rather uncomfortable to the point that since she was a child she was forced to travel over 10 km with heavy weights on her head to provide for the needs of the family. Her father then, as revealed by the woman, had become violent so she does not hesitate for a minute to follow her mother to Italy.
Tracy considers our beautiful country her home and the strong Venetian accent. In fact, she immediately settled in Verona where she still lives today and worked as a waitress in a hotel. However, her dream was to wear a chef's coat and finish in the 4th grade finalists of Masterchef Italia 11 it was the first step. Alongside her there were also Carmine, Lia and Christian to challenge each other but it was she who achieved the victory. And to think that it was a friend who signed it up and she came… to win the program!
Tracy then is engaged for over 12 years with Samuele, the man who introduced her to the beauties of Italy and, to put it in his own words, "It makes her life more beautiful and serene".
Who is Tracy Eboigbodin after Masterchef 11
Has Tracy's life completely changed after winning Masterchef 2021? Surely we can understand a lot about her from her Instagram profile, since she won the program in fact there have been many collaborations, organized dinners and cooking masterclasses. In the month of November 2022 was also invited byItalian Embassy in Nigeria as a special guest for the week of Italian Food in the World. Here you have visited some childhood places, met the Governor of the country, participated in some events and cooked for one of the events organized for the occasion.
3 curiosities about Tracy from Masterchef 11
– The dish with which he presents himself before the judges is called "My land"a fried rice dish with crunchy vegetables and liver.
– Consider the waiters not just plate carriers but the chef's messengers.
– On his Instagram profile there are many shots taken between the kitchens of the program but also many dishes cooked by her in the past.
Sign up for the Primo Chef newsletter to find out about new recipes, advice and news. Before anyone else.

Reserved reproduction © 2022 – PC

#Tracy #Masterchef #Italia