Zebra pie without sour cream in the oven recipe with photo step by step
Step 1: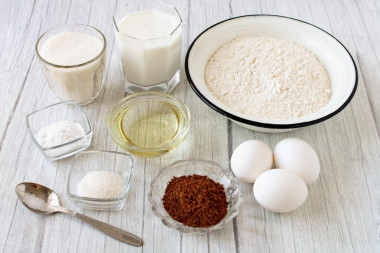 How to make Zebra pie without sour cream in the oven? Measure out the required ingredients. All foods must be at room temperature. Remove kefir from the refrigerator in advance, its fat content can be any.
Step 2: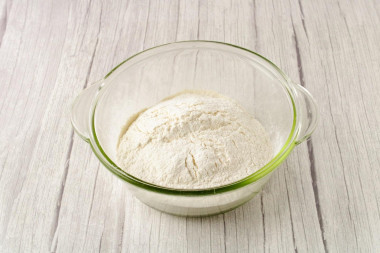 Mix flour with baking powder and sift. This will saturate the flour with air bubbles and the cake will rise well when baking. Set aside two tablespoons of flour
Step 3: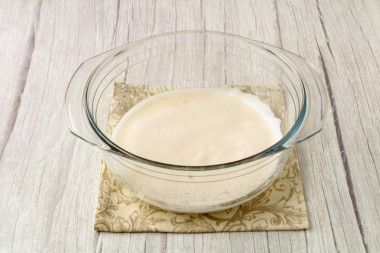 Beat the eggs with a mixer with sugar, vanilla sugar and salt until fluffy. Be sure to wash your eggs before use, as even seemingly clean shells can harbor harmful bacteria.
Step 4: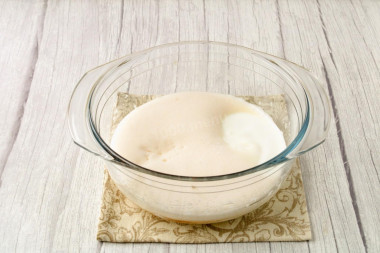 Pour kefir and vegetable oil into the egg mass, mix at low speed of the mixer until smooth.
Step 5: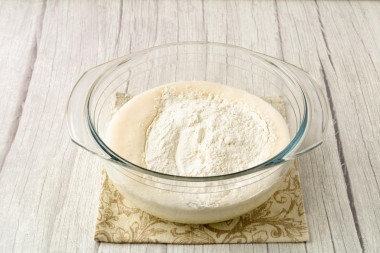 Pour the flour sifted with baking powder, mix the flour into the dough at low speed of the mixer.
Step 6: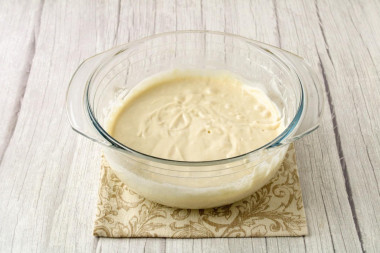 The dough turns out to be of medium density, like not very thick sour cream.
Step 7: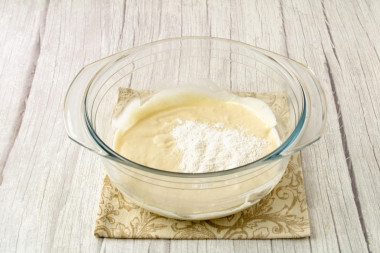 Divide the dough into two parts, you can use a kitchen scale. In one part of the dough, add the previously set aside two tablespoons of flour, mix until smooth.
Step 8: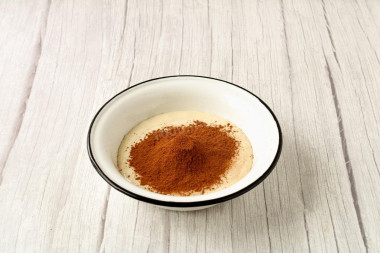 Sift cocoa into the other part of the dough. Mix well until you get a smooth chocolate dough.
Step 9: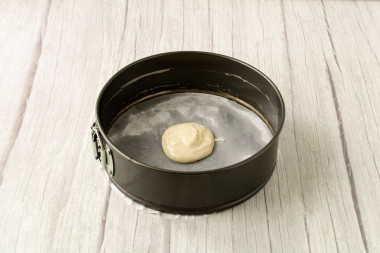 Any heat-resistant form will work for this recipe. If you use a silicone mold, then you do not need to coat it with oil. But it is better to lightly grease metal, ceramic or glassware with vegetable oil so that the pastries do not burn. I used a mold with a diameter of 20 cm. Put two tablespoons of light dough in the center of the mold. Hold the spoon upright.
Step 10: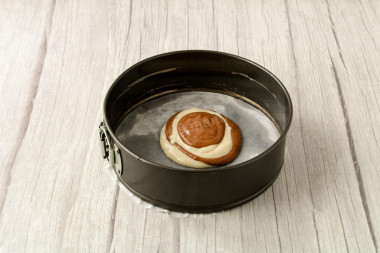 Place two tablespoons of cocoa batter in the middle of the light pastry. The dough will roll in circles and form a pattern.
Step 11: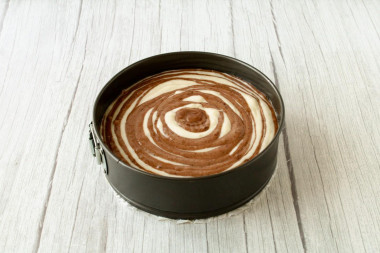 Thus, alternating light and dark dough, fill the entire form.
Step 12: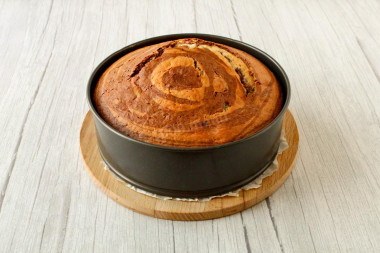 Bake the cake in an oven preheated to 170 C for 50-55 minutes. Check readiness with a wooden skewer. It should come out of the middle of the pie dry, without sticky dough particles. If the cake is browned, but still damp in the middle, cover the pan with a layer of foil and bake until done. Unfortunately, the top of the pie fell apart for me, but this did not affect the taste of baking. Remove the finished cake from the mold and let cool.
Step 13: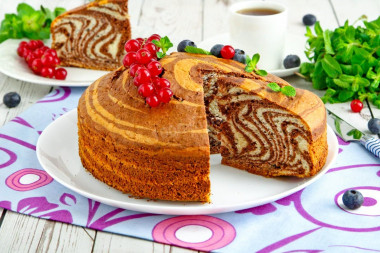 Cut the Zebra pie into pieces and serve. Bon appetit!
#Zebra #pie #sour #cream #oven #recipe #photo #step #step