Zucchini in batter, a crunchy and tasty appetizer
Zucchini in batter are really simple to prepare and excellent to serve freshly made as an appetizer. Here is our recipe.
The battered vegetables they are a must to serve as an appetizer, flavored with just a grind of pepper. However, it is also possible to prepare simple zucchini in batter, a delicious appetizer for prepare at the moment able to make everyone agree. We advise you to use seasonal zucchini, preferably small and still with the flower because they really give their best when cooked.
Then avoid blanching them first or you will get a greasy frying and a mushy and unappetizing product. In fact, fried zucchini must be crispy and dry in order to be defined as such. In short, in its simplicity this recipe hides some pitfalls. Here are our tips to avoid being caught unprepared.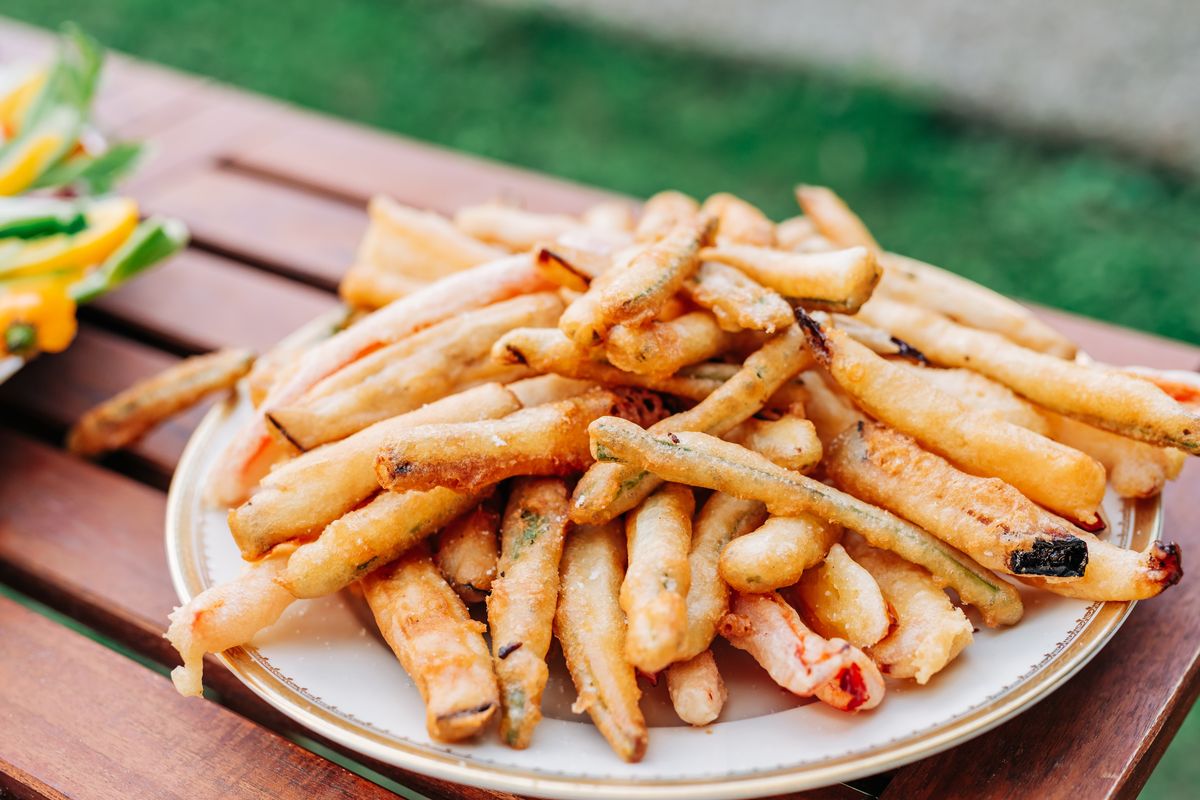 How to prepare the recipe of zucchini in batter
To prepare the fried zucchini in batter, start washing the zucchini, depriving them of the ends and cutting them into sticks. If you followed our suggestion of using very small zucchinis that should be enough cut them in 4 for the long. As for the length instead, the ideal would be 5-6 cm.
Separately, in a bowl, prepare the batter. Add the flour and salt then slowly pour in the very cold sparkling water, stirring with a whisk to prevent lumps from forming. The water must be very cold, as well as the batter. Once prepared, put it in the fridge while the oil heats up.
Heat plenty of seed oil in a pan and, once you reach the temperature of 170°Cstart frying the courgettes, first dipping them in the batter.
Cook them for a few minutes until they are golden brown and crunchy, then drain them with a slotted spoon and pass them on absorbent paper before serving.
And here's one video recipe so you don't miss a single step:
Zucchini in batter: here are other ways to prepare it
We have prepared the zucchini in batter with sparkling water but if you want you can also use the same amount of beer to obtain an even more aromatic fried food.
For the milk batter instead, keeping the quantity of zucchini unchanged, you will need them 100 g of milk, 1 egg and 100 g of flour. The result in this case will be a crunchier and perfect batter to experiment with if you are a beginner.
Alternatively you can substitute the water with the eggs (2 will be enough), beat them well with a whisk and then gradually add them to the flour with a pinch of salt.
Zucchini fritters in batter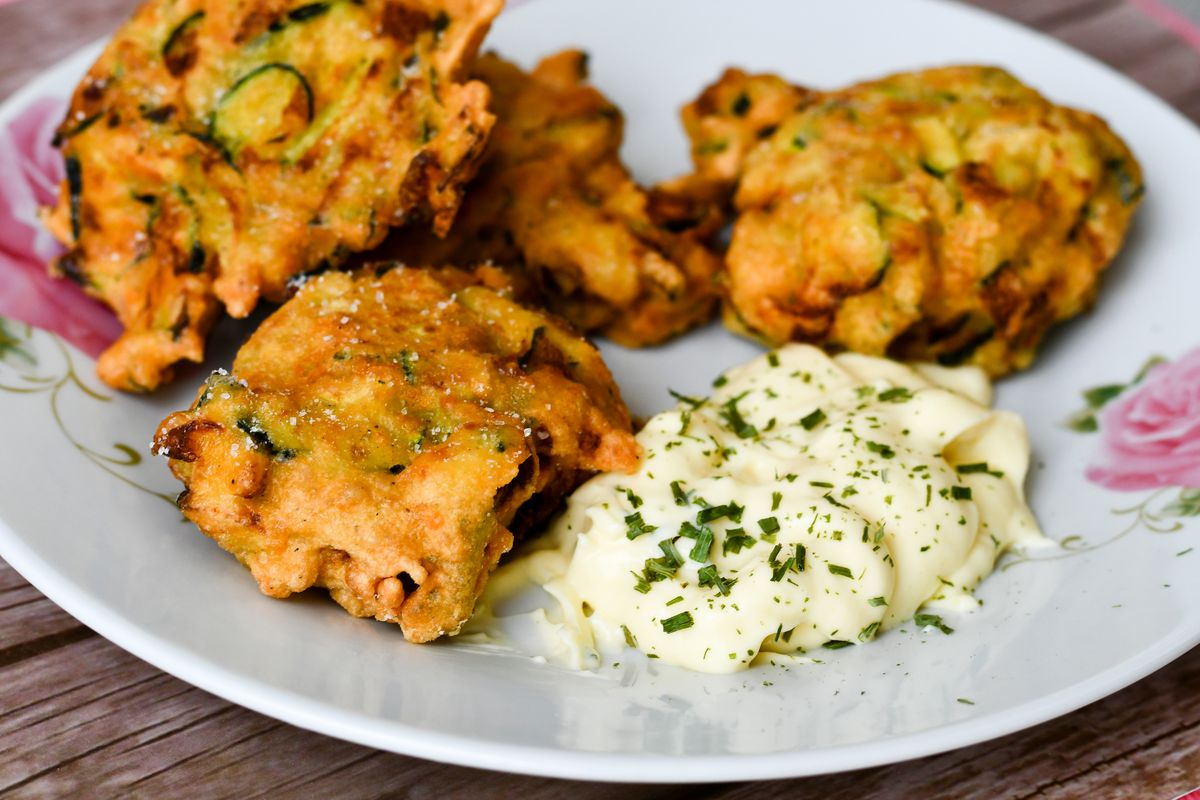 This recipe is slightly different from the proposed one. In fact, it is prepared with a leavened dough to which the grated courgettes are added. Everything is then fried in boiling oil and the result is very tasty balls. To prepare them you need:
2 zucchini

300 g of 00 flour

250 g of water
10 g of fresh brewer's yeast
1/2 teaspoon salt
peanut oil for frying
Dissolve the yeast in the water then add the flour and lastly the salt. You will get a rather soft dough that must leaven covered for an hour. In the meantime wash the courgettes, remove the ends and grate them with a grater with large holes. Let them drain in a colander for 45 minutes then dry them with a clean cloth. Add the courgettes to the leavened batter, mix quickly and then, using two spoons, fry balls of dough in boiling oil until they are golden, swollen and crunchy. Drain them with a slotted spoon and pass them on absorbent paper before serving.
Alternatively, we suggest you try the simpler zucchini fritters.
storage
Like all fried foods, even zucchini in batter should be eaten at the moment, still hot. Any type of storage is not recommended.
Sign up for the Primo Chef newsletter to find out about new recipes, advice and news. Before anyone else.

Reserved reproduction © 2023 – PC

#Zucchini #batter #crunchy #tasty #appetizer